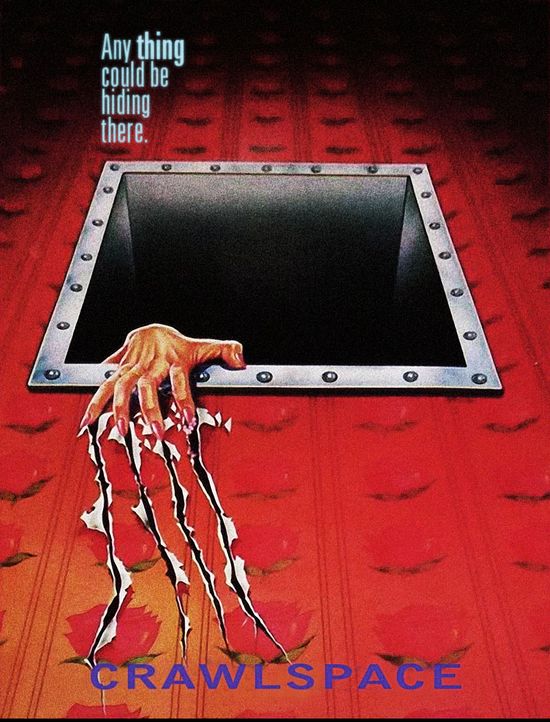 Year: 1986
Duration: 01:20:24
Directed by: David Schmoeller
Actors: Klaus Kinski, Talia Balsam, Barbara Whinnery
Language: English
Country: USA
Also known as: El ático (Spain) | Fou à tuer (France) | Remember Time (Italy) | Perversão Assassina (Brazil) | Killerhaus (Germany)
Description: Karl Guenther runs a building with apartments to be rented. Of course, he only accepts beautiful young women in them so he can spy and scare them as he runs throught the secret passages on the ventilation shafts.
But that is only a part of his personality, for he is also a doctor who found more pleasure in taking than saving lifes; and the son of a Nazi doctor.
He spends the time he is not spying on her tenants building death traps and retelling his murderous accomplishments to a caged woman to whom he has cut the tongue.
This rather morbid offering features mad-as-a-hatter Klaus Kinski (Slaughter Hotel and Vampire in Venice) playing Dr. Karl Gunther, the son of a sadistic Nazi war criminal, who now makes his living as a landlord renting out apartments in his rather mundane house exclusively to progressively vacuous attractive young women.  If it isn't somewhat obvious from his demented demeanor Dr. Gunther happens to have inherited his father's predilection for perverse violence and gratifies himself by rigging the house with a variety of traps whilst spying on his tenants through the spacious ventilation system that snakes through the building.  Needless to say, bloodshed is inevitable.
This is a relatively subtle movie for all concerned – with the exception of Kinski himself who's often irritating histrionics are here given full reign.  It's no masterpiece and was certainly one of the films in Kinski's mind when he admitted that he regarded most of the scripts he accepted as being "junk", but at a mere 80 minutes in length it doesn't outstay it's welcome and is recommended for fans of the petulant German and of the Peeping Tom sub-genre of horror in general.
Review:  Karl Guenther prefers to take shelter young beautiful girls. They love the clean and well maintained apartment in the house of Charles. But one after the other girls disappear. For comely appearance of Charles, caring and gracious host homeowner hiding a murderer and a sadist, slowly and painfully mortifying their victims.
Having hidden in a secluded place, erected them in the house, Carl spying on objects of their horrific experiences, from time to time arousing fear in them. Only one who had settled in his domedevushek stays alive, and only she can uncover the diabolical nature of Karl, have prepared her for her most monstrous traps …
Claustrophobic film, filled with paranoia. Klaus Kinski plays Karl Gunther – the son of a Nazi war criminal, who during World War II applied to the Jewish group euthanasia and who designed the instruments of torture in the concentration camps. Now, many years later, Charles is a senior citizen, but it does not let his legacy. He rents a European town furnished rooms only girls and loves to build traps, like his father. He turned his hotel into a miniature concentration camp, where the victim only think they are free. In fact, Carl is watching them from the ventilation shaft, arousing fear in them. Uninvited guests accidentally wandered into this house immediately fall into the deadly trap.
In the film, there is not a single scene in the street, only the scenery of rooms and hundreds of meters of ventilation shafts. Try crawled away from him! One day, Carl decides to end it all and starts killing kvartirantok one by one, arranging them death traps. In addition, he is killing the girls and boyfriends who gape, go to a particular room, attracted by a strange noise. Only one girl, who, fleeing from death to cater to the ventilation system, it is possible to resist the Nazi appearance homeowner. Their battle goes into a long chase through the pipes, and you will not hear a word the actors for a long time until it is isolation.
Mesmerizing Music Pinot Donadzhio and gorgeous cinematography by Sergio Salvato (operator zombie movies Lucio Fulci) make this a horror film extraordinarily refined. This is the case when out of a low budget and a simple scenario turns out a masterpiece!
Screenshots:
Download: