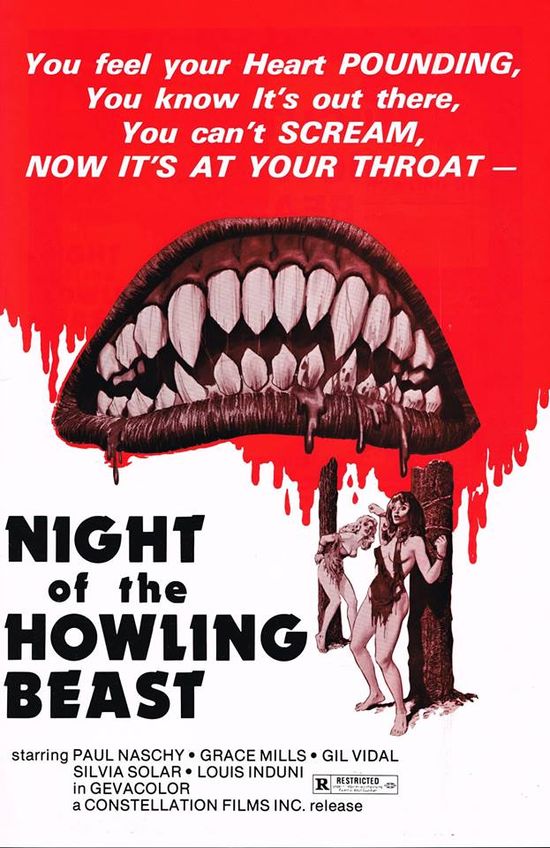 Year: 1975
Duration: 01:22:03
Directed by: Miguel Iglesias (as M.I. Bonns)
Actors: Paul Naschy, Mercedes Molina, Silvia Solar
Language: English | Spanish
Country: Spain
Also known as: La maldición de la bestia (original title) | The Werewolf and the Yeti (Europe) | Horror of the Werewolf (USA TV title)
Description: Waldemar Daninsky is an adventurer set on crossing the Himalayas to find the mythical Yeti.
The expedition is scattered and Waldemar is lost all alone, only to be rescued by a tribe of cannibal women who are in more need of sex than food.
But after they are satisfied, the adventurer is turned into a werewolf and it is in that form that he will succeed in finding the creature he is after.
And then monster faces monster in a most thrilling battle!
 Adventure movie genre , rich with numerous ups and downs , intrigues and clashes. Literally from the outset we are confronted with Yettie soon appear vampires , then plot wagging towards beasts. Lacks a beautiful naked female bodies , torture, Temudgin , cutting leather and cannibalism. All of this will . And agree that for 85 minutes, all turns out very rich . Even taking into account the absence of deliberate plot grace, the mere fact of constant adventure and regular appearance of new monsters ( difficulties ) greatly enhances the tape , lifting it to a stable average.
Gender Neshi here will play a man who , for unknown reasons to me , instead of be a vampire, a werewolf become . Now he has to defend his girlfriend , and try to take revenge on the enemies to get rid of the curse. and yet still we expect the final – against Yettie beast. No matter what the technical aspect of the film is not perfect – watchable , and this is the most important thing.
With all this , the movie is incredibly difficult to assess . Deliberate genre is here in opposition with an interesting and frankly weak Grimm compensated well-chosen figures of female performers in supporting roles vampires (which is not surprising as it occurs very rarely ) . So , finding no signs here of a masterpiece , just confine
Screenshots:
Download: