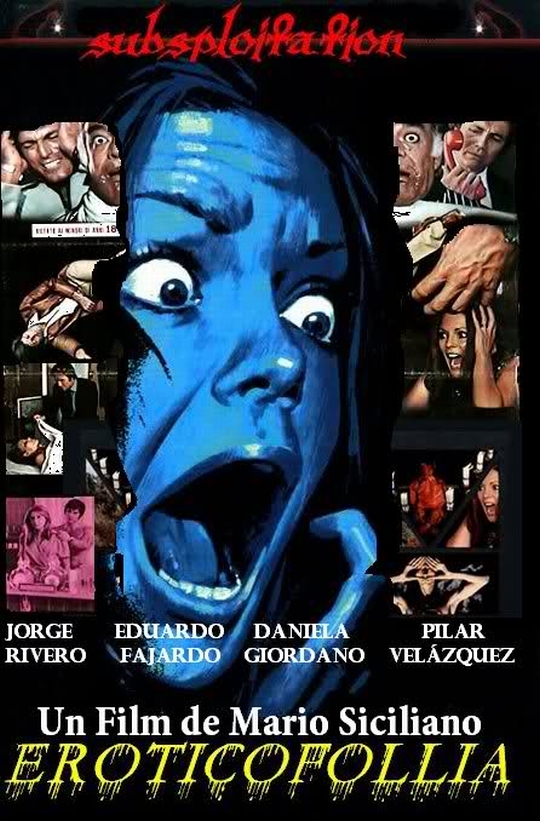 Year: 1975
Duration: 01:32:16
Directed by: Mario Siciliano
Actors: Jorge Rivero, Richard Conte, Eduardo Fajardo
Language: Italy | Spain | Mexico
Country: Italian
Also known as: Mal de ojo, Eroticofollia, Más allá del exorcismo, Malocchio, Blutige Magie
Description: People around playboy Peter Crane are dying under bizarre circumstances. The cynical macho couldn't care less (too busy drinking ice-cold J&B and banging hot chicks), but suddendly he begins having nightmares and visions related to these mysterious deaths: is there a supernatural killer on the loose?
Review: At the next high society party playboy and playboy Peter Crane meets a beautiful woman. Getting it in full accordance with its principles of life passes by the famous formula of hero Andrei Mironov of " Ordinary Miracle ": " You are attractive , I'm damn attractive – so your time to lose? '. And nothing – but when she heard the name of his companion, as she was terribly pale. Turns out it was predicted that she would die from the hands of a man named … Peter Crane.
The plot of the film , known in different countries under the names «Malocchio», «Eroticofollia», «Evil Eye», explicitly promises the viewer occult and mystical thriller. And, in principle , future expectations of these events do not cheat , the only amendment that director Mario Sichilyano seems to be much more convenient to work in the genre giallo. As a result, he tried to combine the very Italian "yellow" film , a psychological thriller in the spirit of Hitchcock and banal horror with a poltergeist and Satanism. You can not say that the history of cinema did not know good examples of such a " cocktail ": even if you do not remember Dario Argento, you can name a " tragic history of the villa " Alexandra " by Riccardo Freda , which is a very good example of combining these three related genres. Well, «Malocchio», in this case , is the direct opposite of that picture . Boredom , dull dialogues, cardboard "horrors" , the lack of logic , etc., etc. , etc. … It seems that the film is literally all possible inherent flaws that can only remember the disappointed audience . And even the notorious erotica , which suggests one of the rolling titles picture , it is virtually nonexistent. Though it would not save Signor Sichilyano . Especially when you consider that this is the lord at the end of his cinematic mind-numbingly boring shot of erotic comedies like «Attenti a quelle due … ninfomani».
However, by the «Malocchio» future career director had little to do. In the meantime, he and his hero is trying to force the viewer to unravel the mystery of murders that occur around Peter Crane, and in which all ( and himself included) suspect it was his . Unfortunate victims of a torn throat all are multiplying , Peter slowly going mad from recurring dreams with pictures of Satanic Mass , his psychoanalyst tries to understand what is happening in the brain of the patient , therapist assistant gets into our bed playboy , a police commissioner , a leading consequence is attacked by a mysterious supernatural force . Of course, in the past, the hero would do many things that allowed the forces of evil master of his destiny , the ending is almost in the spirit of Night Shyamalan (who did not even know anything about the master opus Sichilyano ) , but it does not save the picture from the gray shroud enveloping almost every frame of it. Shroud of boredom, which seems almost incredible in a fairly original story and not the most trivial idea of ​​the film . But that's also managed to Mario Sichilyano ! However , familiarity with a couple of other films that gentleman argues that for him there was nothing impossible …
Screenshots:
Download: