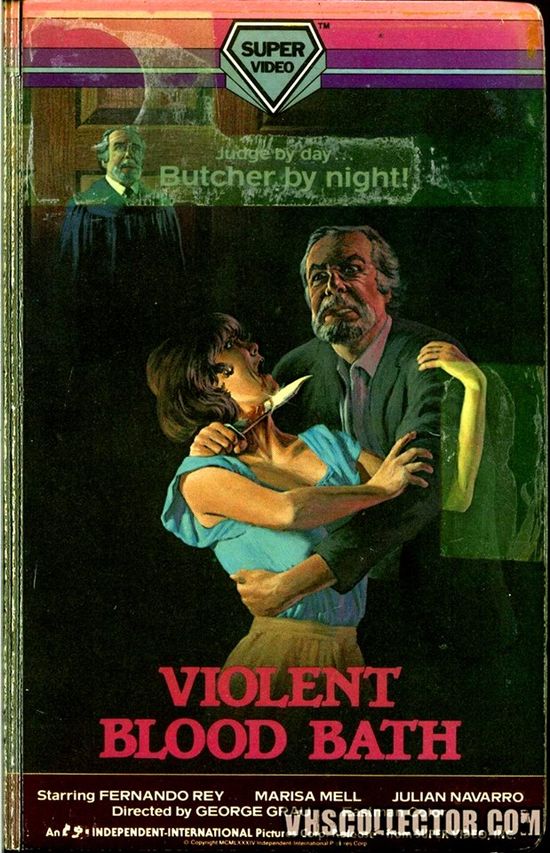 Year: 1973
Duration: 01:28:30
Directed by: Jorge Grau
Actors: Fernando Rey, Marisa Mell, Máximo Valverde
Language: Spanish
Country: Spain | Italy
Also known as: Pena de muerte, Vita privata di un pubblico accusatore, Death Penalty, Night Fiend
Description: An excellent performance by Fernando Rey as a tormented judge – his usual patrician manner cracking apart – anchors this serious dramatic thriller from BREAKFAST AT THE MANCHESTER MORGUE director Grau. Marisa Mell not only looks stunning, but is nearly his equal, giving one of her most dramatically substantial performances.
The English re-title is a misleading sell of a cheap horror film, which this certainly isn't.
Grau also co-scripted "based on a theme of Guy de Maupassant". Though not specifically mentioned, the "theme" seems fairly obviously the classic short story "Le Horla", although – like DIARY OF A MADMAN starring Vincent Price as a magistrate (Grau must have seen it…the character in the story is of indeterminate career…the pair would make a nice double feature) – Grau nicely weaves in characters and sub-plots.
The exterior shooting in Spain – Pontevedra and the Isle of La Toja – by Fernando Arribas perfectly captures time and place with a style very much in the somber naturalistic mode of many of the best violent horror films and thrillers of the era (many notable gialli and Grau's s superb CEREMONIA SANGRIENTA from the same year were also shot by Arribas).
Antonio Perez Olea provides a tense, foreboding orchestral score to perfectly complement the proceedings.
Review:
Screenshots:
Download: