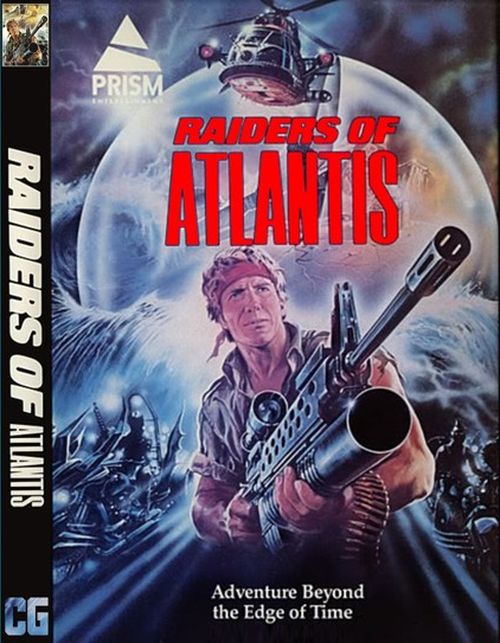 Year: 1983
Duration: 01:32:05
Directed by: Ruggero Deodato

Actors: Christopher Connelly, Gioia Scola, Tony King

Language: English
Country: Italy | Philippines

Also known as: I predatori di Atlantide, Atlantis Interceptors, Atlantis Inferno, The Last Warriors,
Description: Very, very entertaining mid-eighties actioner with sci-fi, adventure and post apocalyptic influences and a killer synth soundtrack. When it comes to low budget european sci-fi/action cinema of the eighties, they don't dome better than this! This is, quite seriously, my favorite Ruggero Deodato flick next to Cannibal Holocaust.
The source for this rip is an old swedish VHS tape, letterboxed and fully uncut. Enjoy!
Review: "Raiders of Atlantis" – a prominent representative of the Italian ekspluateyshna . In the 70 – 80s was the heyday of Italian and Italians Handbook packs issued malobyudzhetki with colorful posters and shouting slogans to attract the viewer's theme of various genres – from horror and gunmen shot in the Philippines , to eroticism and mondo that brought money. Ruggero Deodato famous brutal cannibal films and especially the notorious " Hell cannibals ." But he has worked in many other genres, for example, had shot success in the Soviet Union movies "Women and Bersaglieri " and " Save the Concorde ."
This thriller , shot in the Philippines for two months , operates several popular topics – detective , archaeological ( one of the names in the U.S. box office The Raiders of Atlantis – obviously after Raiders of the Lost Ark), futuristic , and some biker theme of the Vietnam War . Commercial considerations dialogues were minimized , the plot boils down to a confrontation protagonists and bikers descendants of the Atlanteans and the film is a clean uninterrupted action with a bunch of shootings and explosions. Here and oil platform , and the chase on the bus and helicopters , and the Russian submarine and Atlantis itself , and former star of the soap opera " Peyton Place " and star Ivan evrohorrora Rassimov , and a little gore, and only a couple for proskolznuvshego entire movie explanation was .
Movies for those who want to look clean furious action, illogical and even hints at any intellectual challenge as well as those who want to get acquainted with the old operating cinema.
Screenshots:
Download: