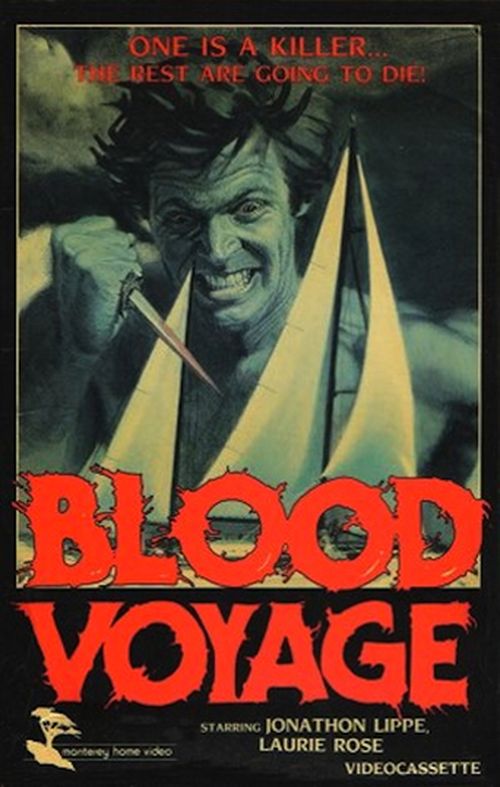 Year: 1976
Duration: 01:15:17
Directed by: Frank Mitchell
Actors:  Warren Farlow, Jonathan Goldsmith, John Hart
Language: English
Country: USA
Also known as: Nightmare Voyage, Dødelig seilas
Description: 
A group of people go on a voyage on the yacht. Weather – in, food to eat, drink – but that's no rest. Someone quietly began to carve all on the yacht, but who?"
You know, here in such films always something there. Scrappy film, the atmosphere, bad actors now for such a chase in the neck, but in time of grindhouse it was a commonplace phenomenon. That's «Bloody voyage of the same breed. Detective story, the blood, blah blah…
For the beginning of advantages – first, the solar atmosphere. No, there are night moments, but the bright sun does his thing, and therefore the expanses of ocean expensive watch. Secondly, in the film exactly three girls and they are all beautiful. And yet each of them at a certain moment get naked, so here is something to see. Thirdly, the film is a lot of blood, with glimpses of make-up. Of course, murder here not very dynamic, but still.
Now cons. The big one, too. What can be pulled into the picture, hour and twelve minutes, you ask? Middle. It is somewhere in the middle of the ribbon action recants and gives place to a boring conversations that will check the viewer drowsiness. I naturally felt sleepy. Benefit of the final turned bright, action again started. Further according to the plan actors. They play sluggish. It looks bad. Then, some actors are beginning to realize that they not playing, and… replaying. That looks even disgusting. What is worth the captain of the yacht when he is killed, it expresses not the laughter, not the constipation, the toothache is just funny to watch.
Screenshots:
Download: