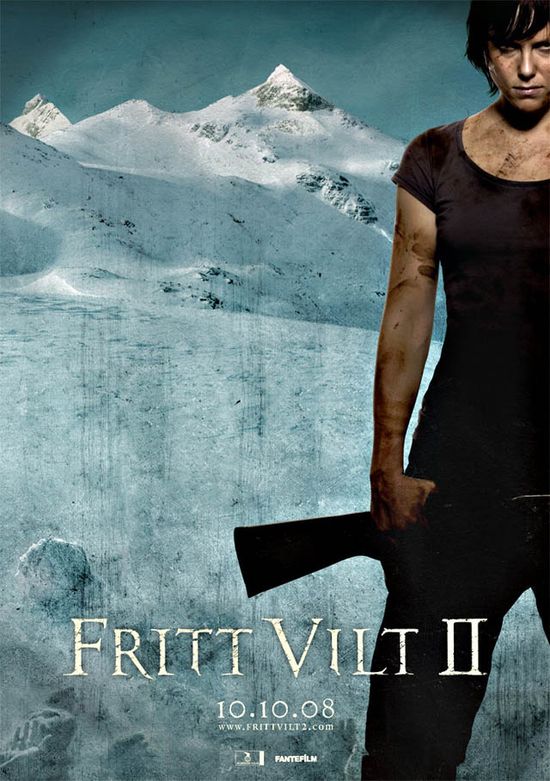 Year: 2008
Duration: 01:29:43
Directed by: Mats Stenberg
Actors: Ingrid Bolsø Berdal, Marthe Snorresdotter Rovik, Kim Wifladt, Johanna Mørck and Fridtjov Såheim
Language: Norwegian (English subs)
Country: Norway
Also known as: Fritt vilt II, Cold Prey 2 Resurrection – Kälter als der Tod, Kallt byte II, Pio leia sto hioni, Seytanin oteli 2
Description: The main character, Jannicke, wakes up in the hospital. All her friends are dead. Walking through the dark hospital corridors, she thinks that she's safe. But the nightmare is not over yet!
Review: "Cold Prey 2 " – a sequel to "Lost " – a terrific slasher Norwegian production.
The film continues the story of the protagonist , Jannicke that survived the dangerous maniac and is now in hospital. But she soon realizes that the nightmare is not over, and that maniac is alive , and now once again continues his bloody craft …
It 's "Cold Prey 2 " is closer in spirit to old-school slasher than the first film , as the maniac there was no longer a threat – the threat he became immortal ! Now he simply neubivaem ! What in the film with him just did not do : it stuck a knife , shot him with a gun, beat him , and he is called, not hot , not cold.
Here maniac turned the whole is even better than in the first picture . Nicely evolved a mask – it was even worse, the murder weapon has also changed – now in the course are scalpels own hands … and an old acquaintance of an ice pick .
Blood in the film much, much more than in the first part ! Especially liked the scene of the first murder of a young doctor , somehow , unidentified by me, but very sharp and bizarre medical subject .
Directing the film is as good as predecessor – the suspense is perfectly drawn and served, and the hospital creates a chilling sense of dread !
Camera work – it is also an additional advantage picture . Shaking the camera is missing , cut no corners , no wrong angles , static shots , respectively , are also absent .
Screenshots:
Download: