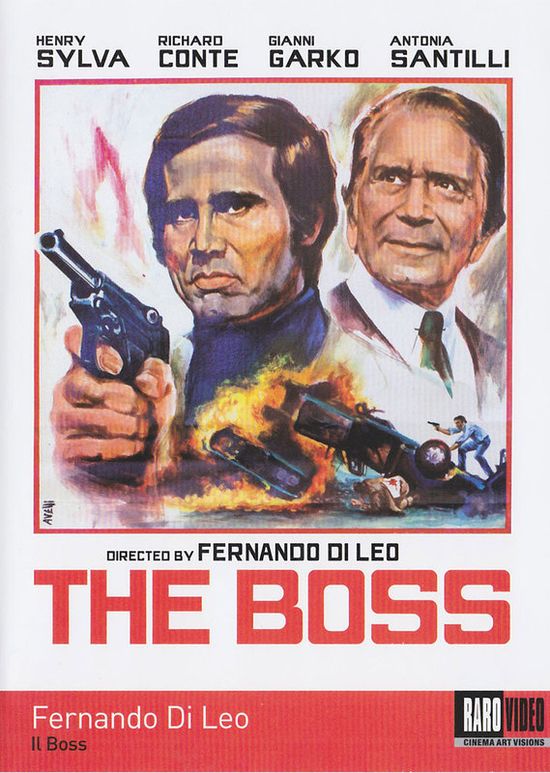 Year: 1973
Duration: 01:44:50
Directed by: Fernando Di Leo
Actors: Henry Silva, Richard Conte, Gianni Garko, Antonia Santilli and Corrado Gaipa
Language: Italian | English (English subs)
Country: Italy
Also known as: Il Boss, Le boss, Mafiapomo, Murder Inferno, Wipeout!
Description: Nick Lancet working on Don Daniello, and he in turn reports to the boss of the Sicilian Mafia Don Korrasko. One day, the daughter of Don Daniello kidnapped from the Calabrian mafia clan. This is their revenge for family members killed. Nick has to rescue her, but Don Daniello still wants to strike a deal with Calabrians and redeem daughter. Lancet kills his boss and gradually takes his place, but he still does not know that Don Korrasko already made ​​an alliance with the police, politicians and Calabrians, and the price of such a union – the death of lancets …
Review: In fact there isn't a reedemable human being in the whole movie.
Antonia Santilli is very lovely, but didn't work very much in movies, reasons for this are hinted at in the accompanying documentary.
Richard Conte makes a fine smouldering Don, whilst Gianni Garko plays against type as a corrupt policeman finding his cosy world crumbling around him.
As with all Di Leo's movies (like Naked Violence and La mala ordina) the wonderful faces of the minor characters are a joy to behold. Sleazy nasty little pieces of work all.
Excellent Italian crime movie, well worth a viewing.
This is a dual audio Italian/English rip with English subs, some parts of the movie when it was restored had never been dubbed into English, so there are two English subs included, one covering the whole movie and one which only covers the undubbed scences. You will recognise them by the size of the file.
Screenshots:
Download: