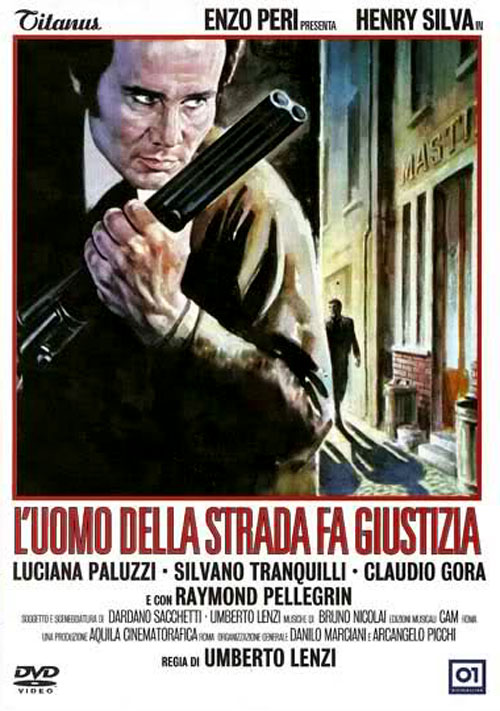 Year: 1975
Duration: 01:31:34
Directed by: Umberto Lenzi
Actors: Henry Silva, Luciana Paluzzi, Silvano Tranquilli, Claudio Gora and Susanna Melandri
Language: Italian (English subs)
Country: Italy
Also known as: L'uomo della strada fa giustizia, The Manhunt, Moz iz ulice deli pravico, O alitaras, Un flic hors la loi
Description: When David Vannucchi's young daughter is killed by robbers during a heist ,he takes matters into his own hands, Silva stylee – with shotgun in hand. Excellent understated Lenzi classic – highly recommended.

This was another crime/action homerun by famed Italin director Umberto Lenzi. Not to be confused with Di Leo's "Manhunt" this manhunt also stars Henry Silva (as the good guy this time), whose daughter is brutally murdered by some bank robbers. Silva then reluctantly joins a vigilante group that helps him get revenge.
I thought I would up something from Umberto Lenzi.  He is my second favorite director of Italian Action.  What's great about his crime movies is that they are just as violent and sometimes as gory as his horror movies.  His movies are often extreme, and this is no exeption.
Screenshots:
Download: