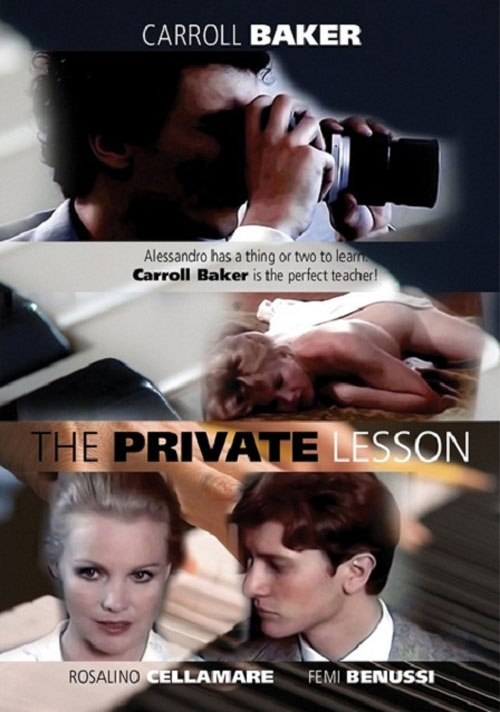 Year: 1975
Duration: 01:24:54

Directed by: Vittorio De Sisti
Actors: Carroll Baker, Rosalino Cellamare, Leonora Fani and Carlo Giuffrè
Language: Italian

Country: Italy
Also known as: Lezioni private, Idiotika mathimata 
Description of Private Lessons movie: In a provincial town, a young man Alessandro Corsini episcopal visits the Conservatory of Music. Arrival of a new teacher, a nice lady in years, creating some tension between friends. Gabriel Alessandro homosexual friend who would like to reciprocity from him, can not take a picture of a teacher in an intimate setting and use these images to blackmail.
I used to fantasize my music teacher during my secondary school days. Not because she is good in teaching but she is luscious looking. But my literature teacher thought that I was hinting on her! OMG! Hahaha…well that episode was way over the years guys…
The movie "Private Lessons" reminds me of the good old days but minus the sex and seduction part. At first, she, the piano teacher, is not that attractive. But as the story goes, she is the one I will have fun with if I get the chance too. When one of the students blackmailed her to wear seductive clothing, things get interesting. Being able to see the teacher's breast through her clothes, being able to almost touches it is most of the school kids dreams I presume.
The teacher did have that desire towards the student but she is controlling it professionally. Tasteful, funny and good fun…that's what my view on this sexploitation.

Screenshots:
Download: