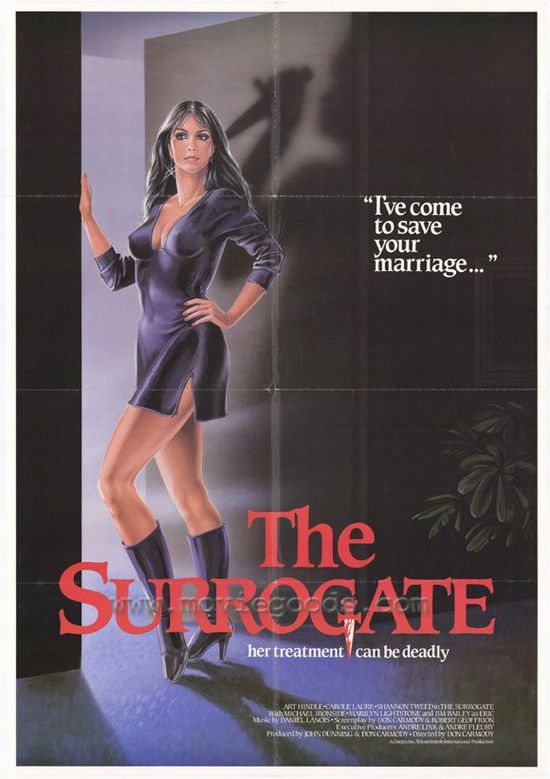 Year: 1984
Duration: 01:40:05
Directed by: Don Carmody
Actors: Art Hindle, Carole Laure, Shannon Tweed
Language: English
Country: Canada
Also known as: Blind Rage, Schizophrenia
Description of The Surrogate movie: Young man Alex Davis dreams, but they do not go into the past, and true the next day after he saw them. Some of his dreams – the evil and dangerous. Alex can not control his gift, his thoughts are fantasies about three years of civil war, and they become a reality. When he wakes up, then nothing can fix because dreams only at night. And Alex is forced to fight hard to fix what has happened to him and the world around him.
Review: Frank Waite (Art Hindle) and his wife Lee (Shannon Tweed) are not the perfectly happy married couple, they seem to have marital problems of a sexual nature, so when his shrink mentions to Frank about seeing a sex surrogate (Carol Laure), he seems to be fine with the idea, but his wife is a bit unsure, Its not long before people start being killed and its up to the cops to find out who the perpetrator is. Michael Ironside stars as the head cop faced with the task at hand.
There is a twist in the story and you wont know who it is until near the very end.
Please seed and enjoy, comments welcome!
Screenshots:
Download: