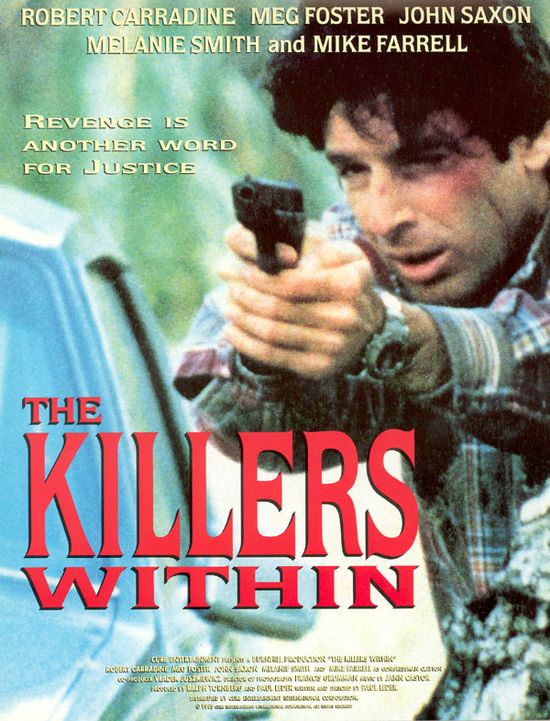 Year: 1995
Duration: 01:29:15
Directed by: Paul Leder
Actors: Anna Berger, Robert Carradine, Kim Chase
Language: English
Country: USA
Also known as: Conspiration de la haine, Lautlose Verschwörung, Mauer des Schweigens
Description: In this story of crime and political intrigue, Ben Wallace' brother, Jason, a journalist, is killed while pursuing a story about political corruption. The police are convinced that the cause of death was an overdose of drugs, so they are not investigating the death as a criminal matter.  Ben, however, not believing that his brother any longer used drugs, begins his own investigation which reveals that his brother was murdered by brutal killers – members of a secret neo-Nazi group headed by an  ambitious congressman.
Review: Easy action thrillerin the corporate style of Paul Leder with inimitable Meg Foster, charming Melanie Smith and Mike Farrell , perfectly fulfilled the role of villain.
Removing low-cost fighters like this , the director with your favorite actors ( Jennifer Rodz , John Saxon , Lisa Komshou , Melanie Smith , Mitch Hara , Tom Hodges , etc.) creates a gaming experience where the most relentless villain despite everything seems sweet and kind to us and sometimes even skips the scene of violence and murder can not change this particular feeling of kindness and cordiality that pervades movies. "The Killers Within" – is no exception . After viewing imagination dorisovyvaet picture as all the characters gather around the table for tea (dead – alive ) , cuddling and cooing sweet because they are one big family.
Despite this now seemingly unattractive feature for genre " thriller ", "drama" , etc. – nice to see a movie , leaving behind a feeling of peace and comfort. Characters are bright but do not look here strong emotions , drama , anguish – they are not . Instead, a fascinating story of the investigation , filled with steep bends plot , just topped the end ( I can not see how kindly the director has managed to end with a negative character , which the viewer is certainly sympathize with the beginning of the film, giving it a chance) . Another fun feature stsenaristiki and Director Paul Leder – type more characters, scatter them in groups of different places , and connecting / inform each other so that the viewer does not immediately catch , and who knows what he learned . This twist – also a plus in his work.
In general , good, soft and cozy cinema, despite the killings shown , completely devoid of dramatic gloom . Reduces points only because objectively nedotyanutogo to "pure genre" mood of the film , although I personally like this approach and , as a movie can and should be varied in mood, and if want to watch action or heavy drama , you can always find something more .
Screenshots:
Download: