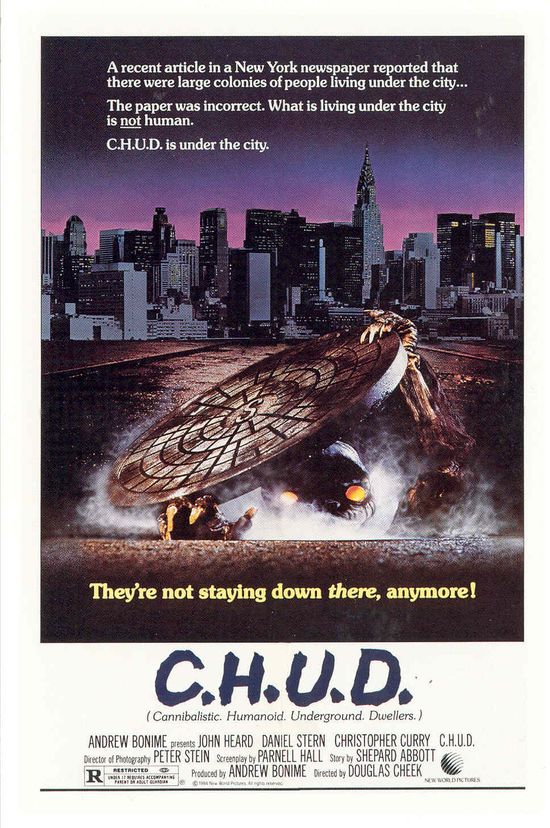 Year: 1984
Duration: 01:36:29
Directed by: Douglas Cheek
Actors: John Heard, Daniel Stern, Christopher Curry
Language: English
Country: USA
Also known as: New Yorkin alamaailma (Finland) | C.H.U.D. – Panik in Manhattan (West Germany) | C.H.U.D. – A Cidade das Sombras (Brazil) | C.H.U.D. (Caníbales Humanoides Ululantes Demoníacos) (Spain)
Description: New York has been overcome by murderers. All leads point to a group of homeless people that take shelter under the city.
But the murders become ever more bizarre and they seem to point to something more than human.
Only a policeman and a journalist seem to believe that hypothesis and they will band together to chase this evil race that dominates the sewers of the city.
Screenshots
Download