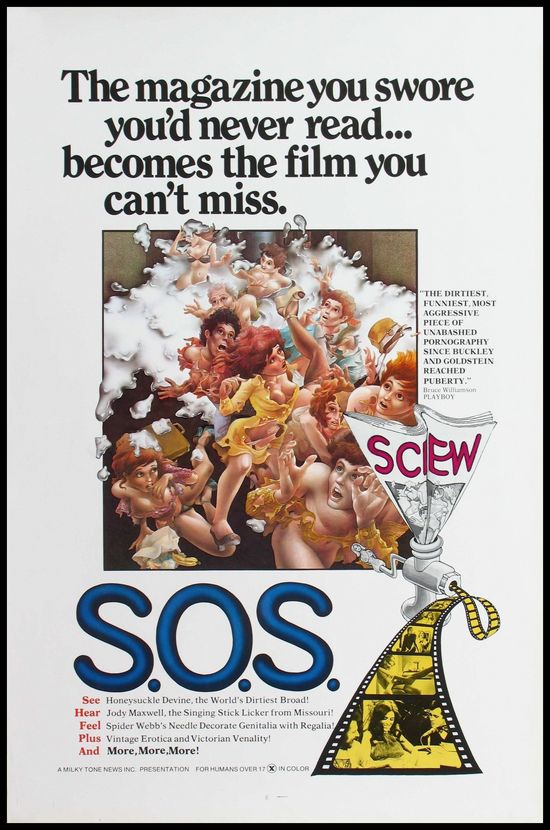 Year: 1975
Duration: 01:19:49
Directed by: Jim Buckley
Actors: Melissa Evers, Al Goldstein, Ronnie Love
Language: English
Country: USA
Also known as: L'organe
Description: 
SOS: Screw on the Screen (1975)
The magazine you swore you'd never read… becomes the film you can't miss.
Director: Jim Buckley
Starring: Melissa Evers, Al Goldstein, Ronnie Love, Jim Buckley, Erica Eaton, David Savage, Helen Madigan, Eric Edwards, David Buckley, Helene Buckley, Steve Kraus, Heidi High, Don Allen, A.C. Jones, Jody Maxwell
Uploaders Notes:
As a big fan of Al Goldstein, Screw Magazine & Midnight Blue…I thought I had seen it all. Well turns out they made a movie too. I just happened to stumble upon this and thought I'd share. 75% comedy and 25% sex. Quality is not the best but it gives the thing charm! Not my rip/encode.
Screenshots:
Download: