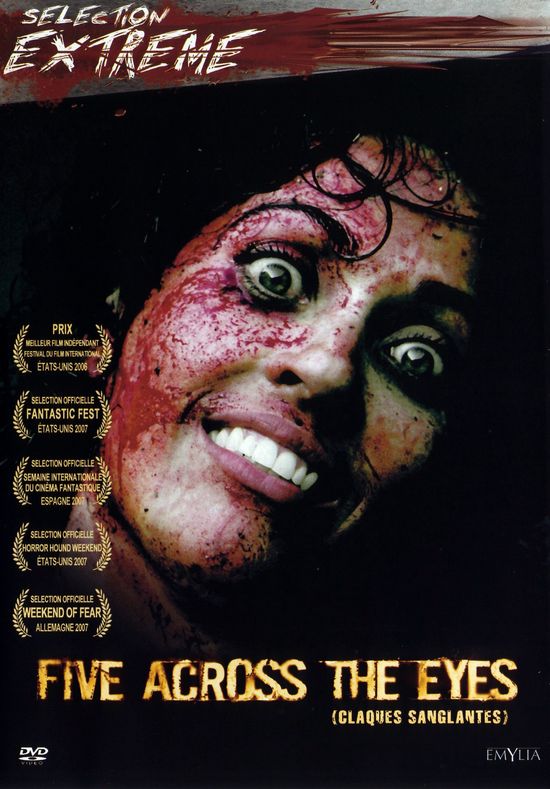 Year: 2006
Duration: 01:34:12
Directed by: Greg Swinson, Ryan Thiessen
Actors: Sandra Paduch, Danielle Lilley and Mia Yi
Language: English
Country: USA
Also known as: 5 vite all'inferno, Perdidas, Perdidas en la noche, Ta matia tou valtou

Description: Here is a low budget movie about five of the most annoying girls, ever filmed, who become lost on a drive and end up being terrorized by some  psychotic chick. It sounds good right…it isn't…it's another poorly shot, poorly directed, Blair Witch wanna-be. The five unknown actresses can't act…all we get is screaming, crying and violence when they try to get away from this crazy person (who lost it because of a broken headlight ). Well, the screaming and crying pretty much stays throughout the entire movie. I wanted to kill them too. And to make matter worse…all these woman and not one nude scene. 
Start watching a movie by accident. First, did not pay much attention to him , but when the events began to gather pace was curious . The film is not a professional camera , which is constantly shaking. Personally, I 'm not bothered , even on turnover . Thanks to this movie was realistic .
The story itself is not : Mad woman with huge gun mocks girls. Is scary . For what it 's wrong with them ? Forced to strip , threatened to shoot one of the girls she was raped by a screwdriver and the other strangles seat belt in the car. This film game of cat and mouse that is often breathtaking. For women going through the present and think what will happen next ? End I was very pleased. It is at this end and I hoped .
The film is an amateur. Personally, I liked it, but a horror movie frankly does not pull.
Screenshots:
Download: