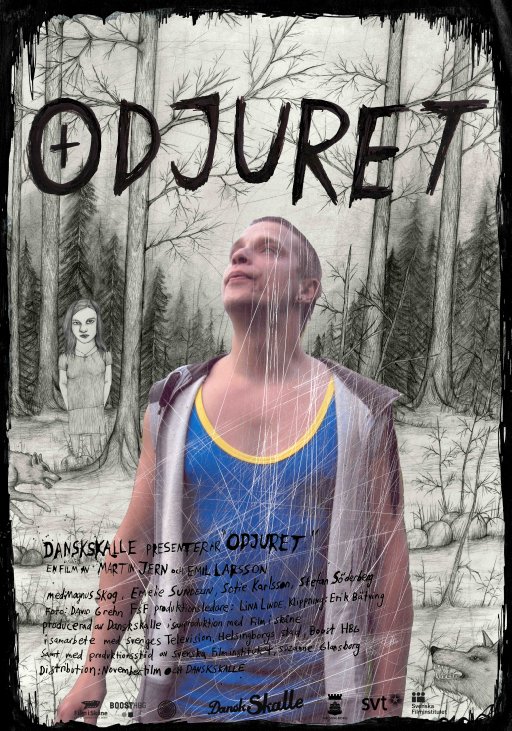 Year: 2011
Duration: 1:20:42
Directed by: Martin Jern, Emil Larsson
Actors: Rolf Jarl, Sofie Karlsson, Fatima Persson
Language: Scanian | Swedish

Country: Sweden
Also known as: Savage
Description: A dark, haunting and atmospheric minimal-budget movie about swedish underclass kids. Shot on 16mm film. It won the Breaking the Waves Award for Best Film in International Competition at Budapest's Titanic International Film Festival. It's produced and directed by Martin Jern and Emil Larsson.
DVD-text:
"Kim has grown up outside of the city in a criminal family. After a prison sentence he makes up his mind to move on. Now he wants a job, a house and a girl."
From Imdb's only user review:
"The film takes the audience down this path of frustrated dreams and suppressed desires. Along the way we find out what happens when one's dreams are denied until one reaches a breaking point. I give the film a 10 out of 10 "
I also found a favorable review at www.moviereviewsfromaspiritualperspective.com:
"Savage, based on a Swedish true story, is an in-depth, cinema verite style character study of Kim, a frustrated young man who is trying to lift himself out of the low vibrational life he's grown up in with his cold, menacing father, who makes a living as a petty criminal.  In a forced and desperate attempt to create a new life for himself, he meets with frustration and loss at every step.  His friends lives are unconsciously frustrated by their respective home environments and are blindly drawn to him, resulting in unfortunate consequences.  Also a thought-provoking examination of the confusion caused by dogmatic religious beliefs.  Superb acting enriches this powerful film."
Language is swedish with soft coded subtitles in english.
Screenshots
Download