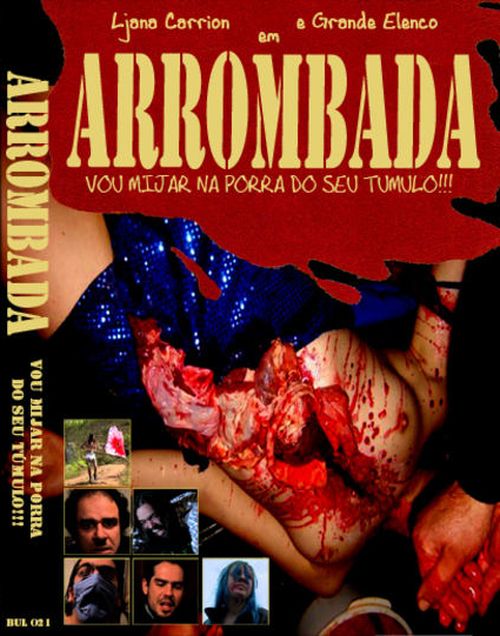 Year: 2007

Duration: 00:39:02
Directed by: Peter Baiestorf
Actors: N/A
Language: Brasilia
Country: Portugese

Also known as: Arrombada: Vou Mijar na Porra do Seu Túmulo
Description:
A convicted drug dealer (Vinnie Bressan) is required by a court of law senator two times elected by popular vote (Coffin Souza) to kidnap a woman (Ljana Carrion) to satisfy their lower instincts in the truly amazing business of his private doctor punheteiro (Gurcius Gewdner) and his father chosen sexy (PC).
Much bitching and violence in return for Petter to Baiestorf loaded sexploitation movies of social criticism. Masturbate with "broken – we To pee on your fucking grave!" And enjoy this delicious festival of rape bizarre and quirky humor of Cannibal Movies.
A girl is kidnapped by a drug dealer at the request of a corrupt senator, whom plans a demented sex party with a priest and a physician. Her not liking it things get wrong, terribly wrong.
More over the top madness from manager Peter Baiestorf.  Whom I'm assuming is one crazy fucker after watching several of his films.  And if you like crazy fuckers and the films they make
Screenshots:
Download: