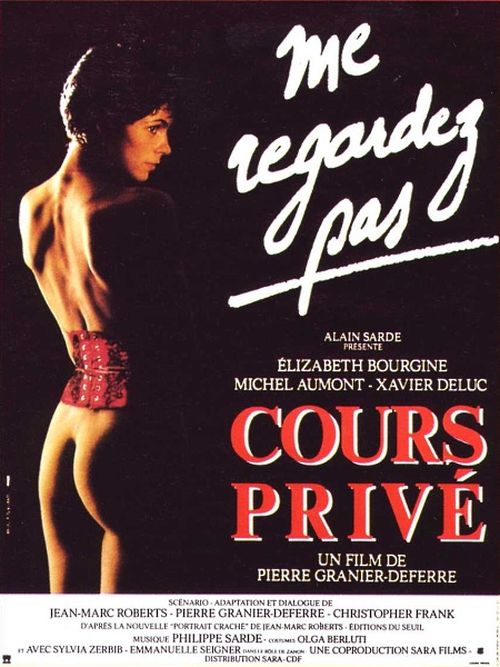 Year: 1986
Duration: 01:24:27
Directed by: Pierre Granier-Deferre
Actors: Élisabeth Bourgine, Michel Aumont, Xavier Deluc
Language: French
Country: France
Also known as: Erpresst, Private Tuition
Description of Cours privé movie:A beautiful young professor (Elisabeth Bourgine, whom you've seen in Noyade interdite aka Widow's Walk ) takes her new situation in a private high school. As soon as she arrives, there's mayhem brewing. The principal falls madly in love with her and anonymous letters slandering her begin to circulate, to the point that a scandal becomes unavoidable : did she or did she not have sex with some of her female pupils ? Is she the woman whose head was removed in the incriminating photograph ? Will she take off her clothes once more ? You'll have to see the movie to know the answers to those questions.
A fine script, good direction and good actors (Michel Aumont and Xavier Delluc are excellent, and so is the perpetually naked Bourgine) ultimately give precedence to the sleazy atmosphere and somewhat gratuitous nudity.
This is very rare since, for some reason, it was deprived of a DVD release. When I found this rip on emule, I was afraid it would be a bad VHSRip. What we have instead is a very nice looking TVRip. Thanks to all persons involved in ripping, upping and seeding it.
Review:
Screenshots:
Download: