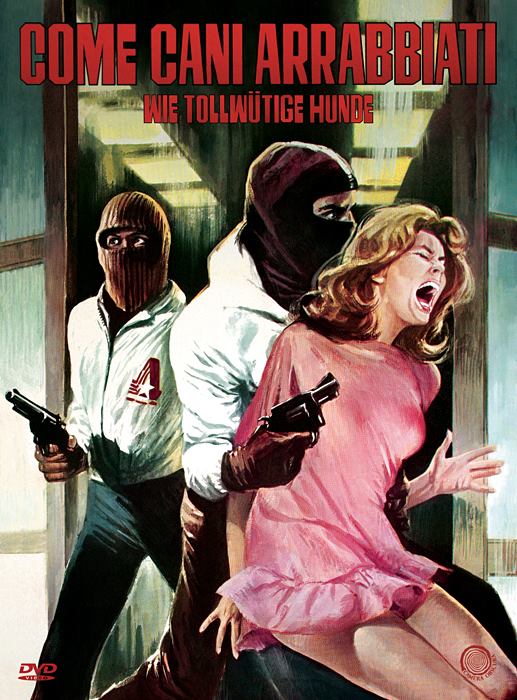 Year: 1976
Duration: 01:25:39
Directed by: Mario Imperoli
Actors: Jean-Pierre Sabagh, Annarita Grapputo, Paola Senatore
Language: Italian(ENG sub)
Country: Italy
Also known as: Come cani arrabbiati, Opla pou skorpoun ton thanato
Description: Italian crime thrillers don't come any rarer than this extremely obscure, sleazy little film – which has now built up a bit of a cult reputation, precisely because of it's obscurity.
It's a really nasty, seedy little film that's easily Imperoli's best film, has much more nudity than police thrillers usually contain, and something that's as un-PC as this simply wouldn't get made at all today.
It's about a trio of young bank robbers who cause a mini-crime wave of smashed cars, smashed property and smashed people.
They also have a penchant for rape and then shooting people, of which we see several episodes.
The twist is that one of the robbers is a woman – and she's probably even more sadistic than the other two.
Review: Two young men and a woman, rob and kill wealthy businessmen. Police detective on the trail, but can not reach the criminals. But gradually he realizes that the killer is much closer than he thinks one of them is the son of a local rich man. But to prove his guilt – a very difficult task, because these people do not leave evidence and remove all possible witnesses of their crimes. Gradually, the young people do borzeyut and begin to revel in violence. Now they not only kill for money, but for pleasure.
Screenshots:
Download: