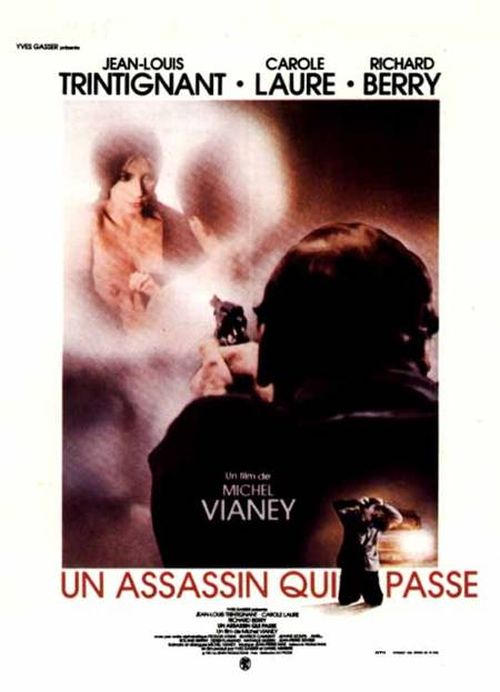 Year: 1981
Duration: 01:42:47
Directed by: Michel Vianey
Actors: Jean-Louis Trintignant, Carole Laure, Richard Berry
Language: French
Country: France

Also known as: Un assassin qui passe, Ein Mörder geht vorbei, Enas dolofonos perase, Ha pasado un asesino

Description: Un Assassin qui Passe (A murderer, passing by) is the story of a serial killer but bears little resemblance to a slasher movie. We know almost at once who the killer is and the emphasis is not on the murders but on his psychology as he falls in love with one of his prospective victims – a weakness which, of course, will be his downfall.
Richard Berry, in one of his first starring roles, is great as the murderer who, despite his crimes, is often more likeable than the cop hunting him – a very good Jean-Louis Trintignant. As for Carole Laure (the actress of Sweet Movie and Sweet Country), at the height of her beauty, she proves that she can be a good character actress and provides enough nudity to make up for the lack of gore.
Although it's quite good, the movie has become rather rare because of the lack of a DVD release. Thanks to the few nice persons who kept it. I hope it's now going to spread everywhere as it fully deserves to be rediscovered.
In French with no subs.
Screenshots:
Download: