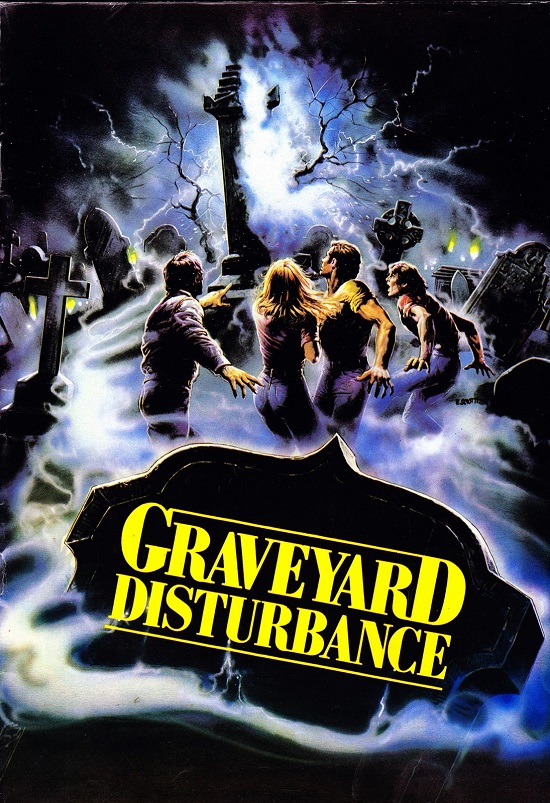 Year: 1987
Duration: 92 min.

Directed by: Lamberto Bava

Actors:  Gregory Lech Thaddeus, Lea Martino, Beatrice Ring
Language: English
Country: Italy
Also known as: Una notte al cimitero (original),

Description: An episode from the 'Brivido Giallo' series from 1987, this Lamberto Bava (Demons, Demons 2, The Torturer) flick is long on atmosphere and very short on gore, considering this is a zombie movie. The zombies look pretty cool though, if you ask me.

A group of shoplifting hooligans end up at the graveyard while hiding from the cops. There they explore an absurdly elaborate underground graveyard labyrinth where they battle zombies and even Death, who is wearing a zombie mask!
Its not bad, just tame, especially considering Bava's work on Demons and Demons 2. There is even a clip of Demons playing in the Tavern, just to remind people that he is capable of better. Oh, those German hard-coded 'forced' subtitles you see occasionally were on the DVD already, sorry about that. They are fairly small and unobtrusive, at least, and only show up in a few scenes.
Screenshots
Download