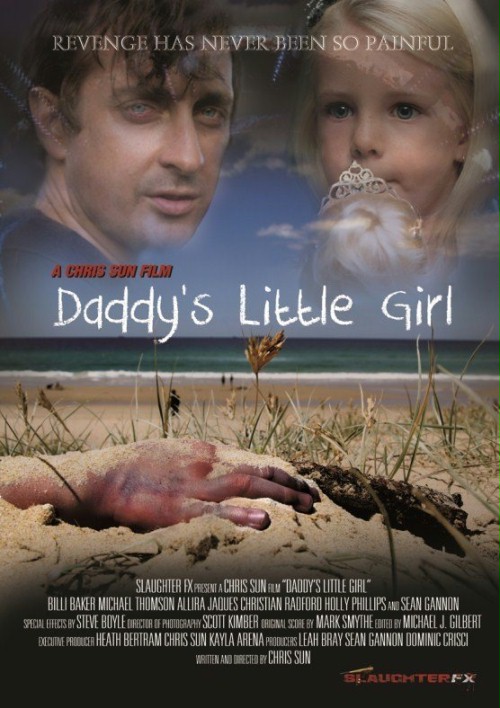 Year: 2012
Duration: 107 minutes

Directed by: Chris Sun

Actors: Billi Baker, Michael Thomson, & Allira Jaques

Language: English
Country: Australia
Also known as: n/a
Description: Six years loving father cares and cherishes his daughter, a blond angel.. And then one day a child goes missing from his home. After several hours, police found lacerated body of the girl. Six months passes and the killer so no one can find. And only a fatal combination circumstance helps grieving father to track down the killer and punish so that he and child killer and paedophile will remember that six days.
The film "daddy's little girl" is insane. Australia has always known how to shoot horror.
Don't know where to start. It is just a great film, it is something. The plot is not very original, but if I had to describe the film in one word, it's a shock. The ocean of emotions overwhelmed me. I still am under the impression. Torture in the film is tough, fierce, brand new, painful, not for the faint of heart. I never saw it. Actually, people who do that to young, innocent children deserve greater punishment because they are not human.
Acting is just gorgeous. The main character showed great angry father who don't care about the consequences of that thirst for blood, meat, the pain of the offender, priceview the suffering of his family, licensea his most precious and dear — little six year old daughter. An unexpected outcome in the middle of the movie I was quite surprised, not expecting this turn of events.
Bottom line: if you want to see something insanely cruel, it is very touching, I advise you to watch this film. And in some places even wanted to cry. I have goosebumps.
Screenshots
Download