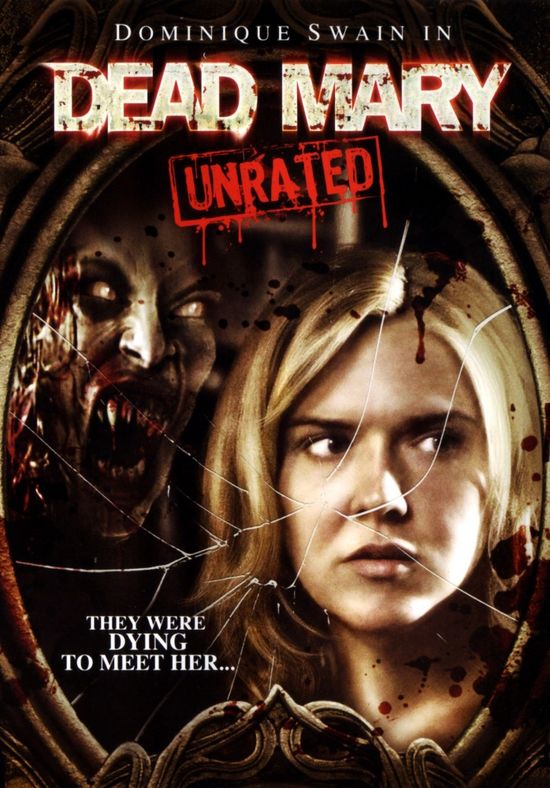 Year: 2007
Duration: 01:38:54
Directed by: Robert Wilson
Actors: Dominique Swain, Marie-Josée Colburn, Steven McCarthy
Language: English
Country: Canada | USA
Also known as: Daimonismeno paihnidi, Juego demoníaco, Dead Mary – O Massacre

Description: Most people hate this film. Personally I enjoyed it. I found it a little different than other horror films of late, and for a low-budget effort I was impressed. It's really creepy at times and has plenty of atmosphere. The acting's pretty good too, and the film looks and sounds impressive.
First of all I must say that I expected the worst from this film, but after viewing it did not disappoint at all. The basis have a pretty sweet story about Dead Mary, with predictable plot, simple dialogue, nice makeup and of course with a great atmosphere.
"Kim with best friends goes to the suburban party, a traditional gathering of graduates to reminisce about old school days. But an innocent game called "Dead Mary" turned into sinister spell, having liberated the wandering spirit of avenging serial killer.
And the party turns into a bloody feast. Mastering one after other, perverted demon puts every teenager to face a choice. We always hurt the one we love… are you Ready to cut the best friend to pieces to save yourself? So… are you ready?"
Screenshots
Download