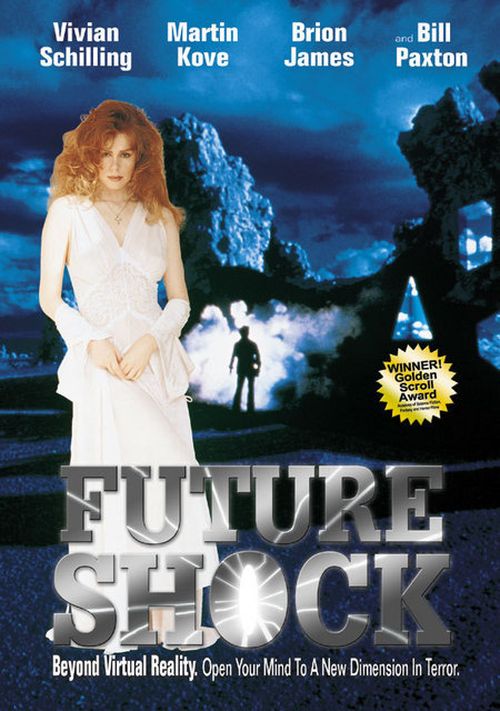 Year: 1994
Duration: 01:52:15
Directed by: Eric Parkinson, Matt Reeves
Actors: Vivian Schilling, Martin Kove, Brion James
Language: English
Country: USA
Also known as: N/A
Description: Future Shock is, as mentioned, an anthology, that in addition to a crappy wraparounds featuring the aforementioned Miss Schilling and a segment featuring her, includes two other films.
The Roommate, directed by Francis "Oley" Sassone, who would also be responsible, the same year, for the spectactularly awful Roger Corman Fantastic 4 movie.
Mr. Petrified Forest, which is the student thesis of Matt Reeves, who would go on to direct everyone's favorite shaky-cam monster flick and who is attached as the director of the American remake of Let The Right One In (and which is produced by Greg Grunberg and Brian Burk, known associates of J.J. Abrams
Review: Three separate short stories that tell of how a scientist, psychiatrist, using hypnosis and virtual reality, trying to understand the fears and nightmares of three of his patients.
Screenshots:
Download: