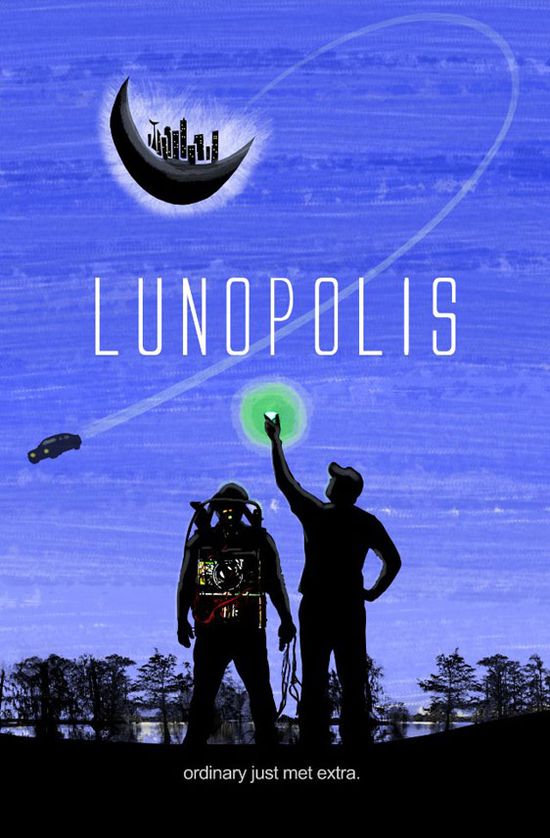 Year: 2009
Duration: 01:00:00
Directed by: Matthew Avant
Actors: Dave Potter, Jed Himel, Matthew Avant
Language: English
Country: USA
Also known as: –
Description: Two filmmakers are set on investigating the allegations made by a frantic radio caller, that human beings came back in time to live on the moon and that they are controlling every action on Earth from there.
Credible proofs start showing up to back up such a preposterous allegation and they are more determined then ever to proove that such a theory is more than just a conspiracy.
Through underground militar facilities and encounters with fanatics from the Church of Lunology, the two filmmakers will have to run for their lifes and for the truth as they keep safe the artifact that could contain the answer to Life itself.
In the way of found footage, a mix of preposterous theory served by realistic evidences. A science fiction mockumentary of real delight
Review: This is a faux documentary about two paranormal researchers who uncover the mother of all conspiracies linking cities on the Moon, UFOs, Roswell and Area 51, the assassinations of Kennedy and John Lennon, Atlantis, the Mayan Apocalypse, time travel and alternative dimensions. Lurking behind all the conspiracies is the Church of Lunology, a thinly disguised parody of Scientology.

Screenshots:
Download: