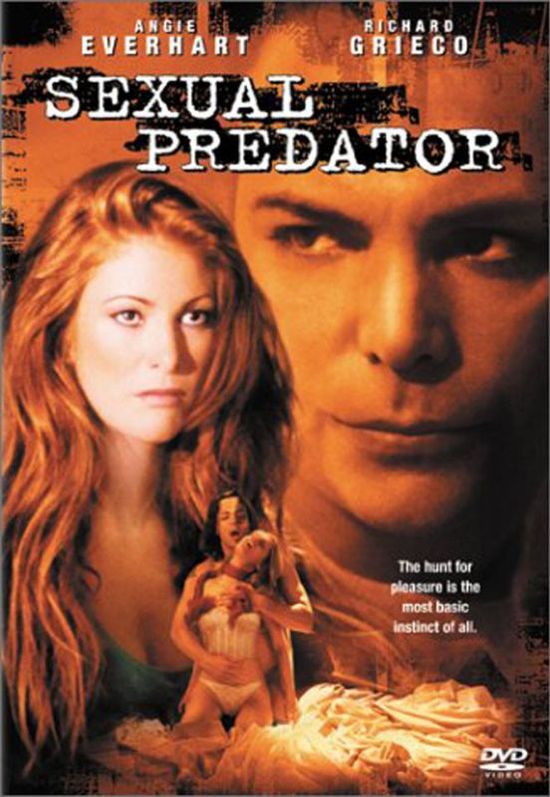 Year: 2001
Duration: 01:28:05
Directed by: Robert Angelo and Rob Spera
Actors: Angie Everhart, Richard Grieco and Elizabeth Barondes
Language: English
Country: USA
Also known as: Last Cry, Dangerous Desires, Depredador sexual, Fesseln der Lust
Description: Famous photographer JC Gale was convicted in murder and … released! Extraordinary event, which can only be explained by the fact that JC accidentally strangled his partner during lovemaking act. Was it an accident? Police Officer Beth Spinella (Angie Everhart who played in Heart of Stone and Wicked Minds), tasked to look after the offender intends to find out. She does not know who is her ward – just "Don Juan" or a thrill seeker, or a cold-blooded killer. But Gail also does not know something. For example, the fact that the girl was strangled by his best friend Beth … Characters begin together a good old game of cat and mouse. The most dangerous game in their life.
In this erotic thriller, J.C. Gale strangles a woman, Lisa, with whom he was having sex.  Accused of murder, he claims that the death was a terrible accident which took place during consensual sex games.  He pleads guilty to second-degree manslaughter and is sentenced to five-years probation. His case is assigned to Lisa's close friend, Beth Spinelli (Everhart,) a beautiful, hard-working, successful probation officer, who is determined to get him off the streets, if he is dangerous.  Is he a murderer or just a Don Juan who attracts beautiful women? As  Spinelli tries to find out, she becomes increasingly attracted to him.
Review: Police Officer Beth Spinella, a young woman, all the time given to the work. She looks after the probation photographer JC Gale, in order to determine the extent of his responsibility. And one day between the officer and thus Spinella photographer tied fatal attraction. But later they will be worth someone's life.
One of the main causes of forgetfulness "Last Cry", not even in the secondary (but strong) work screenwriter, and in the absence of actual "stars" and, accordingly, the big names in the credits.
Screenshots:
Download: