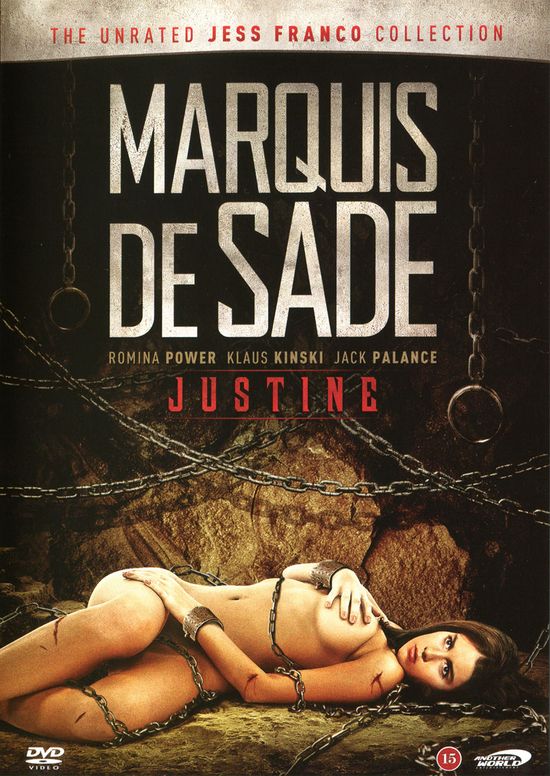 Year: 1969
Duration: 02:04:10
Directed by: Jesús Franco
Actors: Klaus Kinski, Romina Power, Maria Rohm, Rosemary Dexter, Carmen de Lirio, Akim Tamiroff, Gustavo Re and Mercedes McCambridge
Language: English
Country: Italy | USA | West Germany | Liechtenstein
Also known as: Deadly Sanctuary, Justine and Juliet, ovvero le disavventure della virtù, Les deux beautés, Marquis de Sade's Justine, Santuário Mortal
Description: Two sisters , Justine and Juliette , do not look at each other. They are as light and darkness , complete opposites , though fashioned by different creators. Juliette implacably cruel and pragmatic in their actions , Justine same pious and innocent and that Justine will face with all the horrors of this world is not perfect .
The film " Justine Marquis de Sade ", filmed in 1969 known treshmeykerom Jesús Franco, is another attempt to film adaptation of the same novel nebezystvestnogo Marquis , who is this tolerated on the screen is not completely successful four times and this tape has become perhaps the most successful , although practically devoid of shocking scenes , because , first of all , in the spirit of the tape transferred ideology Sade , most of whose works , including in " Justine " , virtue and piety becomes the most important and dangerous defect of human nature. Heroes having positive qualities as Justine , do not cause any sympathy or empathy their victimization , given by the author, who is always on the side of the heroes of the perverse and disgusting , which is much more interesting prescribed by the author. Jesús Franco stick to this , avoid harsh violence or eroticism, creating not so much horror as a drama about debunking hopes and cruelty of the world against the backdrop of the historical context .
Picture busy superb cast that includes Klaus Kinski ( appearing at the beginning of the Marquis ) , Romina Power ( Justine ) , Silva Koshin , Jack and Maria Rohm Pelansa that perfectly played their roles in the film , finding adequate reading ambiguous literary characters.
Operator Manuel Merino made ​​a film in the spirit of stylish and classic historical films , making low-budget film is not very conspicuous.
Nice addition to the film and written by composer became Bruno Nicolai soundtrack being very memorable and dramatic.
I recommend this movie to all fans of historical dramas , horror films and classic thrash , and I hope this tape is the world 's most prolific director Jesus Franco , who is not very many really interesting pictures , you will not be disappointed .
Review: Jess Franco's most costly production, "Marquis de Sade's Justine" was reportedly made for a full million dollars, bankrolled by producer Harry Alan Towers. It presents one of the greatest casts Franco ever had at his disposal: Klaus Kinski, Jack Palance, Akim Tamiroff, Mercedes McCambridge, Sylva Koscina, Horst Frank, Maria Rohm, Rosemary Dexter and Romina Power (daughter of Tyrone Power, later a successful singer) as Justine.
Monterey Video's big box VHS release boasts that this movie was "Never Before Shown in America" AND that it was "Banned in Europe!"
(Really? All of Europe? Must be the first time all those countries ever agreed on anything!) All joking aside, this may not be the usual hyperbole. It was reported that the production was shut down by Spanish officials after shooting began in Barcelona and had to be completed elsewhere, which is a kind of banning. I'm not aware that the film had any US theatrical playdates. This is unusual considering the firm relationship then in effect between Towers and American International, but this film, with its basis in de Sade, might have been seen as a big conflict of interest for AIP, who had sunk their own biggest budget ever into Cy Endfield's X-rated "De Sade" around this same time. The "Justine" title would have also been in conflict with the title of 20th Century Fox's "Justine" with Anouk Aimee, based on the novel by Lawrence Durrell.
Screenshots:
Download: