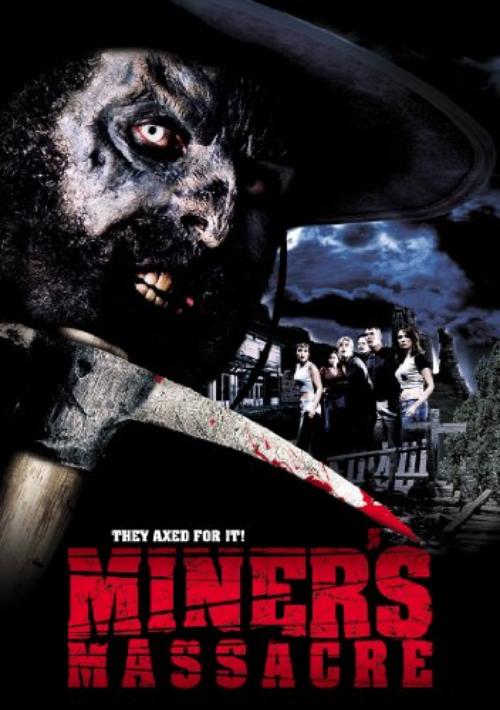 Year: 2002
Duration: 01:22:20
Directed by:  John Carl Buechler

Actors: Karen Black, John Phillip Law, Richard Lynch, Vernon Wells, Martin Kove, Jeff Conaway, Brad H. Arden, Sean Hines, Carrie Bradac, Stephen Wastell, Sangie, Rick Majeske, Elina Madison, Alexandra Ford, Shadrach Smith, Skye Myers, Michael J. Elwell
Language: English
Country: USA
Also known as:  Die Rache des Jeremiah Stone, La maldición del cuarenta y nueve, I katara, Curse of the 49er, Miner's Massacre

Description:
Be careful what you wish for. Six money-hungry teen-somethings are off on a quest to find the lost gold in the haunted hills of Suttersville known back in the days of the gold rush for their wealth in gold, but they may just be getting more than they bargained for.
Legend has it that the late gold miner Jeremiah Stone ((Vernon Wells), who has been affectionately dubbed the meanest man who ever lived, died 150 years ago and not only cursed the gold, but comes back from time to time to savagely keep tabs on it and make sure it doesn't end up in the wrong hands.
As the kids get closer to their gold goal, one by one they are picked off by the pick-axe-wielding 49er.Now the Legendary ghost has become a virtually unstoppable flesh and blood killing machine. The Forty-Niner is after them! Can the wise lady from the hills (Karen Black) tell them how to destroy the deadly creature? Can the last remaining survivors manage to push old Jeremiah Stone back to the hell that spawned him ?
My personnal view: Not as cheap as I though, good cameos from a lot of people I like that are on screen more than 15 sec each for once, pretty standard but a bit of gore, some nice girls and a zombie killer that you actually see a lot (not just a glimpse) make this one a nice 90 min (if you don't forget your p** & beers of course) above the rest of the ugly DTV crowd.
Yet another movie about stupid people going off into the Hollywood Hills, roaming around for a while, and then getting killed by a "monster".  Some blood, not much skin, and endless dialog abound.  Richard Lynch, Karen Black, and John Phillip Law took a paycheck, and I'd probably do the same so no judging here.  I give it 1.5 pickaxes out of 5.
Screenshots
Download