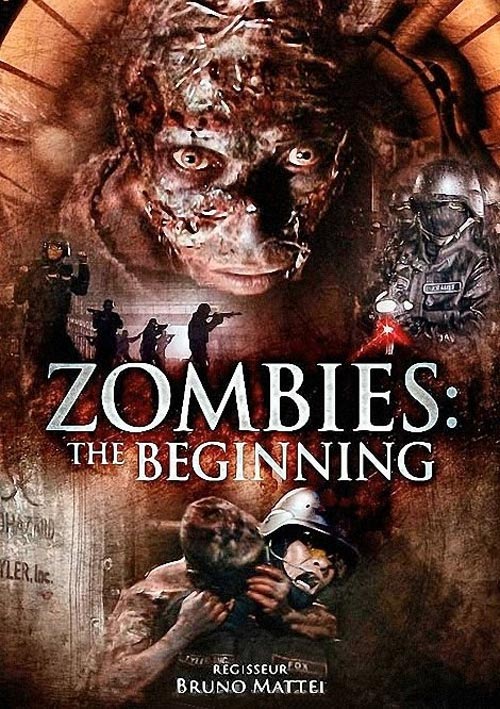 Year: 2007
Duration: 91 min.

Directed by: Brunno Mattei

Actors:  Yvette Yzon, Alvin Anson, Paul Holmes
Language: English Dubbed

Country: Italy
Also known as: Zombi: La creazione, La Création

Description: Bruno Mattei's final film is equally perplexing and confusing as his other shit. For one thing, this is the sequel to Island of the Living Dead, despite having, 'The Beginning,' in the title. The movie starts with Sharon, Yvette Yvon, getting rescued after escaping 'The Island of the Living Dead,' so I don't know why IMDB thinks this is the prequel. Apparently the salvage boat that was destroyed in TIOTLD was worth a lot of money and nobody at Tyler Inc, an evil corporation run by a Dick Cheney lookalike, believes Sharon's story of flesh eating zombies. So she is fired. And just like in 'Aliens,' when another salvage team that was sent to the Island goes missing, the Corporation finds Sharon and convinces her to accompany a team of soldiers to the Island to see what's up! There's even a scene where a zombie baby comes out of its mother's chest, like in Alien/Aliens…I guess Mattei was out of ideas by this time, although has this guy ever made a completely original movie? Even 1980's Hell of the Living Dead seemed like a mishmash of several genres. But don't worry, like every Mattei movie I've ever seen, this one uses stock footage, copyrighted footage from other movies, laughably bad dubbing, a decent amount of gore, and no nudity, which is really my biggest complaint. C'mon, Yvette, take that shirt off!

Screenshots
Download