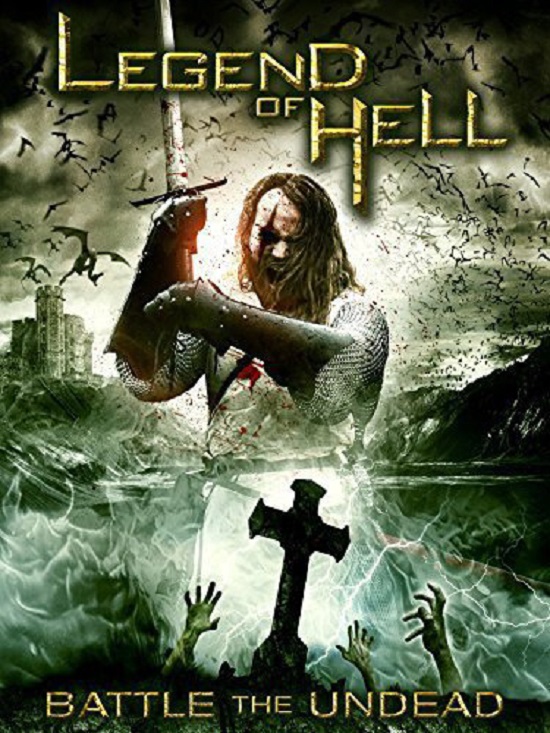 Year: 2012
Duration: 81 min (PAL)

Directed by: Olaf Ittenbach

Actors: Karen Breece, Wayne Darrin, Martina Ittenbach
Language: English Dubbed

Country: Germany
Also known as: N/A
Description: An archeologist (Martina Ittenbach) finds an amulet and scroll that opens the doors of hell. She is killed several times during several periods of history. Will she and her friends be able to close the doors before its too late?

One of Olaf Ittenbach's newer and yet unknown flicks. Its perhaps his biggest film yet in terms of budget and scope. Its also confusing and leaves several plot threads dangling. Its only 80 minutes long and 11 of that is end-credits! This is the English-speaking version from 2014. The original 2012 version was in German with NO SUBTITLES, much like a lot of his movies: Family Saga, Riverplay, Family Saga 2, and 5 Seasons.
It is also note worthy to mention that some joker made a poster for this movie with 'UNCUT'  on it, leading many, including myself, to believe that there actually was an uncut version. There is not. In 2014, the movie was re-released with multiple language subs and an English Language track, in both NTSC and PAL, so if you come across an 85min running time, check and I promise you its NTSC, which is equal to the 81 min PAL. Also, IMDB has no mention of the 2014 release. In fact, it credits the 2012 version with the English Track, and it says the ASPECT RATIO is 1.85:1. Wrong on both accounts! Amazon DOES list the 2014 version but incorrectly gives a 93min running time! I own both versions and the 2014 is 93 minutes if you include the 13 minutes of Menu Animations! Therefore, both 2012 and 2014 versions run the same length. If the rip has VobSubs or an English Track, it came from the 2014 re-release. Hopefully that clears things up, but probably not!
Screenshots:
Download