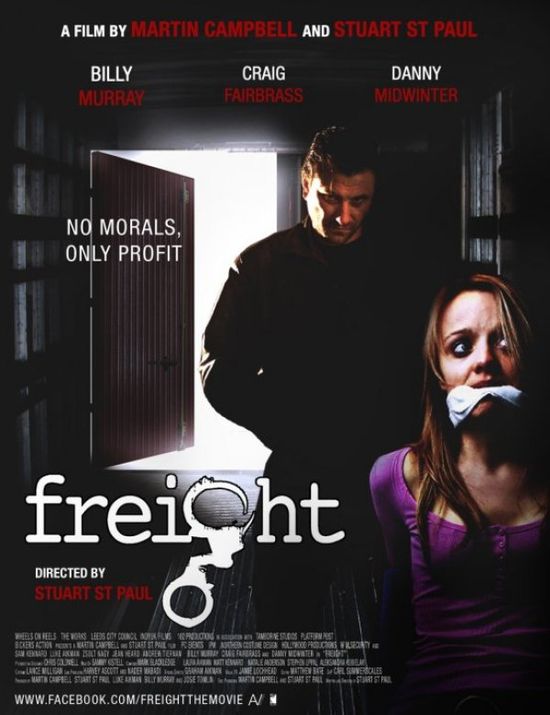 Year: 2010

Duration: 01:24:40
Directed by:  Stuart St. Paul
Actors:  Billy Murray, Craig Fairbrass and Laura Aikman
Language: English
Country: UK
Also known as: 
Description: In the UK, the Russian mafia's mayhem reaches the limit, people could not withstand the constant humiliation of their women and poor wages for performed work. When the intensity of emotions came to a head, working cloaking humble slaves revolted to stop the riots.
Review: Sometimes very silly, but generally cheerful and fascinating film on an interesting topic to us. Russian gangsters-slavers in England! How can you not watch it?
The strangest thing in the film that is all the characters at every opportunity kill everybody who crossed them. But 'this is another thug, a bystander, witness or employees repair machines all get shot in the forehead .. . especially surprised when the film does not poyachvlyaetsya no police, and it comes on them a couple of times, when someone offers modestly to the police. It ignores all the other participants of the action))
If it were not for this annoying and weird factor movie was fun, with lots of action, fights, terrible Russian and cool and just fine British gangsters.
In general, cool cinema for the evening, but the creators have missed an opportunity to make a solid or a drama, or at least a quality thriller.
Screenshots:
Download: