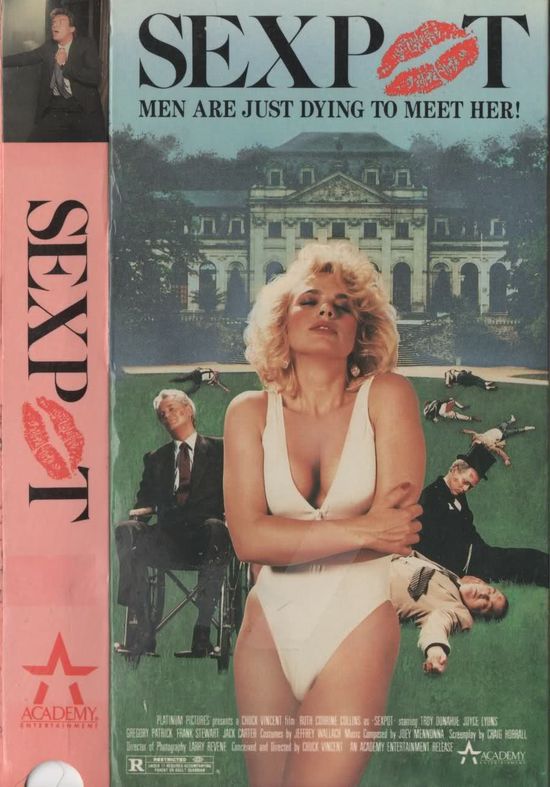 Year: 1990
Duration: 1:35:27
Directed by: Chuck Vincent
Actors: Ruth Collins, Joyce Lyons, Frank Stewart, Gregory Patrick, Veronica Hart, Jennifer Delora, Christina Veronica, Scott Bergold, Wayne Burcham, George Fredricks, Bob Fitzpatrick, Jack Carter, Troy Donahue, Stan Schwartz, Ken Marchinko
Language: English
Country: USA
Also known as: Naczynie rozkoszy
Description: Ivy Barrington is a soft-spoken Marilyn Monroe look-a-like who kills her senior husbands for their wealth. Along with her entourage, aspiring actor Jackson and sassy screenwriter Boopsie, this dark comedy follows Ivy's gold-digging escapades and the revenge of the late Mr. Barrington's three daughters.
Here is yet another Chuck Vincent Sex Comedy.
Starring Ruth Collins as a serial black widow.
Also with other Chuck Vincent regulars (i.e. Veronica Hart) and other porn stars. Lots of T&A (more T in this one!)
Enjoy!
Screenshots:
Download: