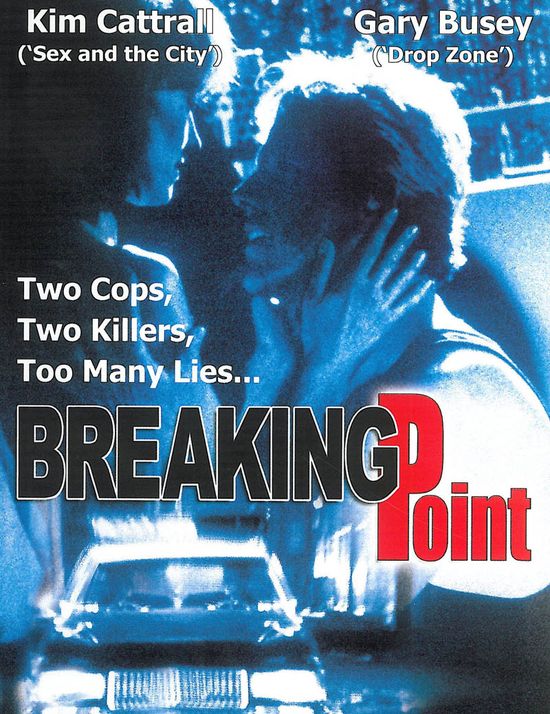 Year: 1994
Duration: 01:31:31
Directed by: Paul Ziller
Actors: Gary Busey, Kim Cattrall, Darlanne Fluegel
Language: English
Country: Canada | USA
Also known as: Double Suspicion
Description: Dwight has retired after failing to save Allison, who became a victim to "The Surgeon", a serial killer he was after.
He is still haunted by nightmares of the night seven months ago when he is called back to the case as the killer returns to Boston.
Dwight is partnered with Allison's sister, also a detective, and is less than thrilled.
But as they come closer to catching the killer, they must face a copycat and their own feelings about Allison's fate.
 Will tuff cop Dwight Meadows (Busey) be able to stop the killing before the maniac goes after Allison (Cattrall from Sex And The City series) his beautiful ex-wife?
With tension, action and erotic atmosphere Breaking Point deliver some real suspensefull moments. Highlights to Darlanne Fluegel as sexy detective Dana Preston who really knows how to shoot,  kick ass and wear tiny lingerie.
Screenshots:
Download: