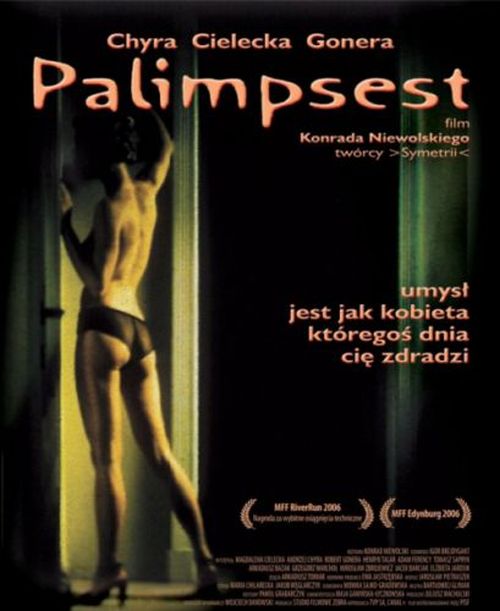 Year: 2006
Duration: 1:19:41
Directed by: Konrad Niewolski
Actors: Andrzej Chyra, Magdalena Cielecka, Robert Gonera, Tomasz Sapryk, Arkadiusz Bazak, Henryk Talar, Grzegorz Warchol, Adam Ferency, Miroslaw Zbrojewicz, Elzbieta Jarosik, Adam Kamien, Katarzyna Bargielowska, Jacek Braciak, Arkadiusz Jakubik, Jacek Lenartowicz
Language:  Polish (English Subtitles)
Country: Poland
Also known as: Palimpszeszt, Palimpsest: A Hypnotic Mystery
Description:
In this Polish drama, Detective Marek is a policeman assigned solve important cases. When another policeman, Mrowa, is killed, Marek's friend, Maciek, also a  detective, is assigned to the case, but he, too, winds up dead.  Marek is to find out whether Maciek was pushed out  of a window to his death.
The investigation is complicated because Marek must question the beautiful, blonde Hanna, with whom he has a past, and who used to be with Maciek, as well. In order to get at the truth, he must also question a  witness who saw Maciek fall out of the window, and a patient at a mental hospital, whose answers are not always coherent.
The film also has a second level; It is a psychological profile of a troubled man, Marek, who is haunted by past events and has difficulty dealing with the present.
Screenshots:
Download: