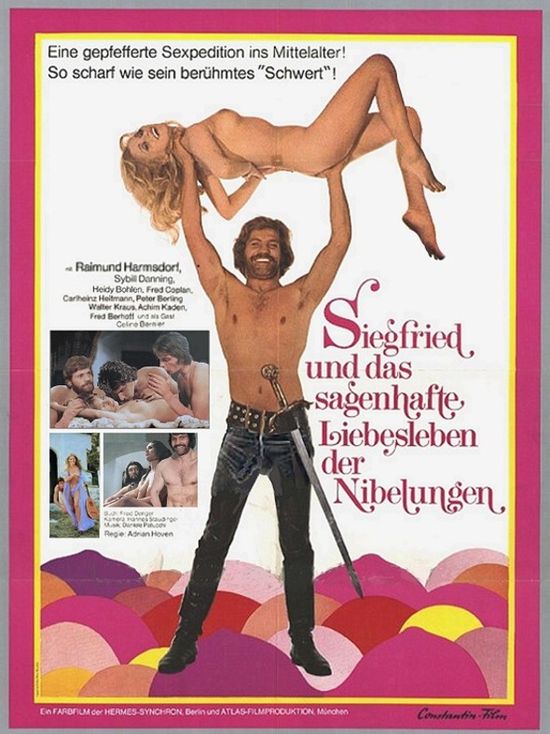 Year: 1971
Duration: 01:28:12
Directed by: Adrian Hoven, David F. Friedman
Actors: Raimund Harmstorf, Sybil Danning, Heidy Bohlen, Carlheinz Heitmann
Language: English
Country: USA | West Germany

Also known as: Siegfried und das sagenhafte Liebesleben der Nibelungen, The Erotic Adventures of Siegfried, The Lustful Barbarian
Description: In days of yore, Sigfried. a bold and handsome young knight, battles villains and fire breathing dragons, all for king, country, and the love of a fair maiden. On his quest for a wife, the brave and virile knight plunges his long swift sword again and again, to relieve his manly tensions. Finally, he sets his sights on a beautiful princess, Kriemhild. Has the great conqueror met his match?
Review: We all love our legends and heroes. Nevertheless we suspect that when they weren't out slaying those stupid, clumsy, fire-breathing dragons, the good and glorious knights of old climbed out of their cast-iron jump-suits and perhaps did a little number with the available local pussycats.
But we sure can't censure them for that… not the way it all hangs out nowadays… So we'll sing of Siegfried, and tell it like it is…or was… or how we'd like to think it was… because it was more fun that way.
Screenshots:
Download: