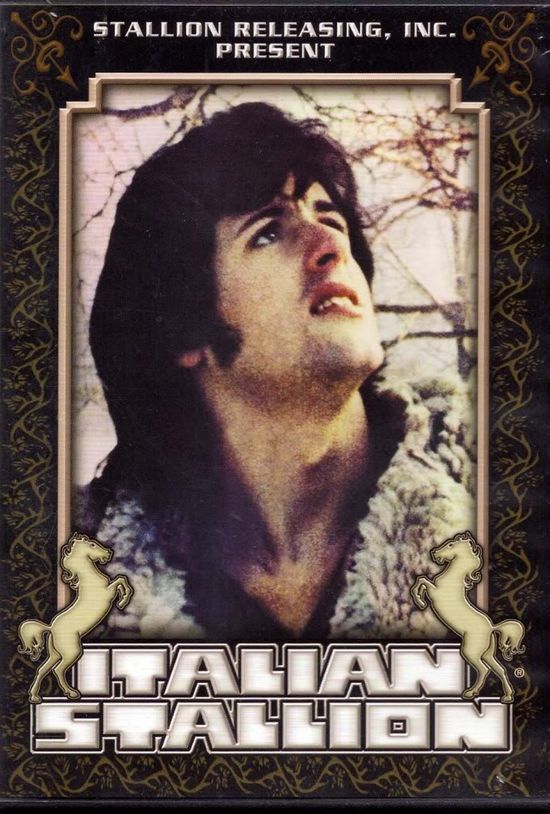 Year: 1970
Duration: 01:11:00
Directed by: Morton Lewis
Actors: Sylvester Stallone, Henrietta Holm, Jodi Van Prang
Language: English (English Subs)

Country: USA
Also known as: Italian Stallion, Bocky – Ein Mann steckt einen weg, El semental italiano, Italialainen ori, Italian Stallion – Porno proibito, Italieli bedauri, L'étalon italien, O Garanhão Italiano, Przyjecie u Kitty i Studa, Randy, Randy – Die Sexabenteuer des Sylvester Stallone, White Fire
Description: Sylvester Stallone's first movie role, a sexploitation movie film in 1970. "The Party at Kitty and Stud's" was never released.Of course with his fame after filming the Rocky movies, this DVD was released as Italian Stallion. He plays the part of "Stud" whose world revolves entirely around sex, an interest he shares with his way-out friends and his girl Kitty who likes her men mean and muscular. Stallone acknowledged in a Playboy interview that he was paid a mere $200 for his role in the film.
Kitty and Stud are lovers. They enjoy regular sex, which includes fellatio and light gimp. In particular, the stud has Kitty belt. Three women come to their party and Stud services them in turn.
Review: Italian Stallion (I love that movie)
"Grindhouse" – a term that originated in the U.S. in the late 60's. So called cinemas, mainly offers viewers Sc. performance films of all genres, and pornography.
Just wanted to say that this is not a militant. I just named my series of reviews actor Sylvester Stallone. He really takes off very well in action movies, but sometimes he had other work in film. Before us is the first film in which Sylvester Stallone played. He came back in 1970 and is now called the most disastrous film in the filmography of Sylvester Stallone. Well, let's understand what is wrong with this movie.
This film is critical of those who do not know the rules and genres of cinema. This film is a genre – "seksploteyshn." And this film fits this genre one hundred percent, and if the film corresponds to the genre of one hundred percent, it can not be bad. The question here is only that you love this genre or not? But many of those who criticize this film, not even aware of the existence of such a genre in film.
Why am I at the beginning of his review wrote what Grindhouse? It's just kind of films shown in U.S. theaters, starting with the 60's. And so I just do not understand why this film is attacked. Yes, it makes no sense and no script in this movie is just one pornography. I'm one hundred percent, those who criticize this film, too, watching porn movies. And that's fine, just be able to cut on-screen fun and enjoyment in life.
And very sorry for Sylvester Stallone, the man had no money, so he had to be removed, there is nothing shameful. In general, I prefer no shame, we just live in a little crooked country. We are so educated. And the actor just had sex with the girls in this movie. Is this bad? Do not be cynical, it's great. After watching this film, I began to respect more Stallone.
Personally, I belong to this genre pretty calm. I do not think bad things appear in this picture. I will put this film the highest rating, just out of respect of legendary actor Sylvester Stallone. He's a good actor and he has proven no matter what.
Screenshots:
Download:
The Party at Kitty and Stud's 1970