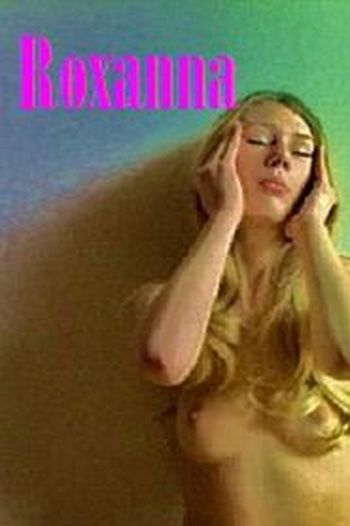 Year: 1970
Duration: 00:51:11
Directed by: Nick Millard

Actors: Uschi Digard, Monica Gayle, Lynn Harris, Nick Millard and Louise Thompson
Language: English
Country: USA
Also known as:
Description: What kind of person is Roxanna? How the fuck should I know? You should know her. After all you were closer to her than anyone else. I tell you I don't. No one did. No one ever really knew her, not even herself. That's right not even her self. People call her a whore. They can go fuck themselves. She wasn't a whore after all. Roxanna liked fun. She liked excitement. Is there anything wrong with that? She made a way of life of her craving for excitement – one thrill after another. One man after another. One woman after another.
Review: Pre-dating Deep Throat by a couple of years, Roxanna is classic softcore in the freaky 70s tradition and unlike most 'modern' pornography; it's void of any hardcore scenes. But while most of the films of this genre and from this decade are basically just fluff, Roxanna stands out with it's genuinely unsettling tale of a (possibly) drug addicted girl who finds more than she expected with her first lesbian encounter.
She becomes so enthralled with her experience that when her lover (played by Uschi Digart of two of the Ilsa movies as well as Black Gestapo) leaves her, she finds herself needing to fill the void that's been left. She does this by basically taking her sexual experiences to more and more outrageous extremes. Encounters with a strange man, a domineering transsexual (who doesn't appear to be anything more than all women, but I digress), thigh high boot foot fetish action, and even candle fellatio all end up on Roxanna's carnal menu.
The film ends as it started, with scenes of Roxanna, naked and screaming to herself, tearing out her hair, and evidently locked in a white room that looks very much like it's supposed to represent an institution. She's there because her sexual appetite has gained her nothing, and because of this, she tries to take her own life.
This is one of the most unusual films of this nature that I've ever seen. There is no dialogue ever during the movie, only narration; done in a strange 'jivish' beat style, over top of one of the best 70s scores I've heard. The movie is filmed from bizarre angles that only go to accentuate the genuine weirdness that permeates every part of this film. Roxanna is basically an artsy porno with morals.
Screenshots:
Download: