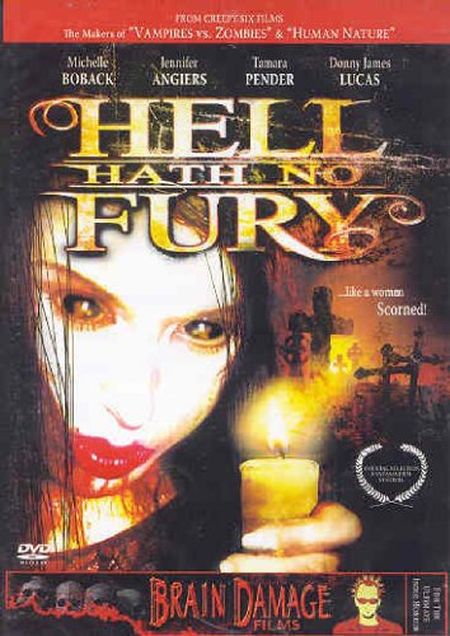 Year: 2006
Duration: 01:51:43
Directed by: Rob Carpenter, Vince D'Amato, Ryan Nicholson and Peter Speers 
Actors: Suzanne Serwatuk, Johnny Cantiveros, Danica English and Linda Stang
Language: English
Country: Canada
Also known as: 
Description: The guy was sitting in a cafe in the evening, waiting for a meeting with his mistress, when at the table sat a strange type. The man struck up a conversation with saying that all in all hell won't find rage, comparable to the revenge of angry women, and then told a few horror stories about it.
The first was about two friends who noticed on the walk mentally retarded girl and decided to follow her. The second about a sadistic rapist, whose next victim was hypnotise. Third – again about rape, but this time it was about the nurse fully vented here anger and resentment toward a hapless bandit, who broke into her house on the next day.
The guy listened to all three stories with interest, not knowing that the hero of the last stories was destined to be him.
Hell Hath No Fury was directed by several directors: Rob Carpenter, Vince D'Amato (Necrophagia: Nightmare Scenerios), Ryan Nicholson (Live Feed)

Screenshots:
Download: