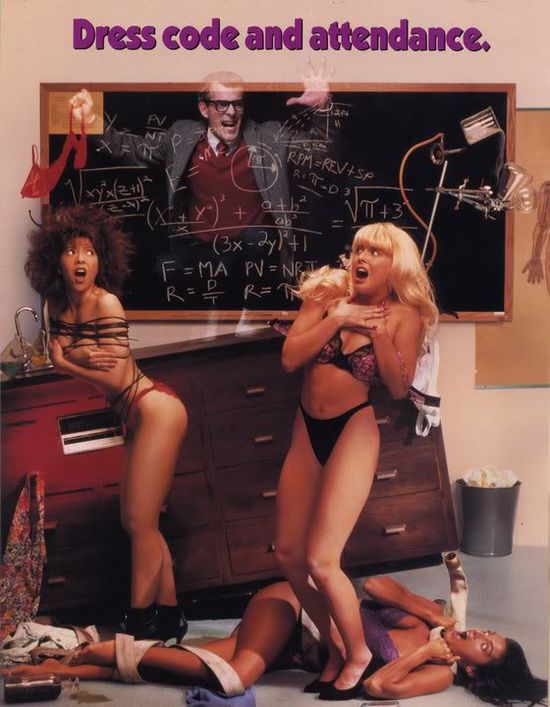 Year: 1990
Duration: 01:26:13
Directed by: Adam Rifkin
Actors: Noel Peters, Savannah, Stephanie Blake, Melissa Moore
Language: English
Country: USA
Also known as: The Invisible Sex Maniac, Das Serum des Grauens, El maníaco invisible
Description: A budding young scientist lad is caught by his mom checking out the lady across the way with his telescope, whereupon she lectures him on the evils of women. Twenty years later and all grown up, the scientist announces his theories of invisibility, and his colleagues laugh, to which he responds by killing four of them. He escapes from the loony bin and gets a job teaching summer school physics at a high school. The students decide to tease him about the same time as he perfects his invisible juice, and he goes on a spree of vengeance.
Review: Almost atypical shlock horror, with maniac professor spurned by mother as a child for watching nekkid chicks through his telescope rather than studying the stars, spurned again for a failed invisibility serum, the side effects of which cause him to kill those fellow profs who laugh at him.
Escaping the asylum, he turns up at a high school as a locum physics teacher, but perfects his serum on the side and spends his time disposing of the (mostly naked) female students who mock his gimpish looks. Electrifying some in the shower (cue much breast jiggling), drowning others in the fishtank (er, breast jiggling) and strangling with the firehose (you've guessed it, jiggling breasts here too!).
That's basically it. The girls are all very watcheable, but the maniac himself is from the overacting school of overacting and it really gets pretty silly in places.
Screenshots:
Download: