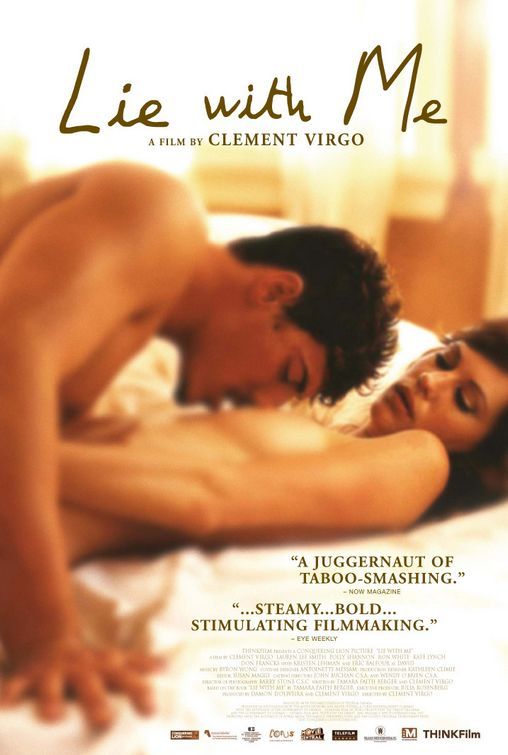 Year: 2005

Duration: 01:32:44
Directed by: Clément Virgo
Actors: Lauren Lee Smith, Eric Balfour and Polly Shannon
Language: English  | Spanish

Country: Canada

Also known as: Agapise me, Ardiente seducción, Deite Comigo, El tercer pecado, Il sesso secondo lei, Liebe mich!, Miente conmigo, Vem Comigo
Description: Leila (Lauren Lee Smith, who starred in One Way) – a free, sexy and insatiable woman. A lot of men are not able to satisfy her "hunger." But once the fate drives with David. He is an artist, under his arm come out beautiful creations. But in bed, he is aggressive and, as well as Leila, insatiable.
It seems that they are made for each other. However, every time they meet, something is happening with both of them in physical and emotional level. Their relationship becomes more and more complicated, and God alone knows what it all might lead.
Review: Striking simplicity and naturalness of erotic scenes, beautiful colors, lots of light and air. The whole atmosphere emphasizes the desire of heroes live freely and easily, at your pleasure. Events occurring in families of the characters, their relationships with each other will require them to rethink and take responsibility for your feelings and for the feelings of others. The film "Lie with Me" left a good impression complete, but at some point was not enough depth in the image of the main character.
Screenshots:
Download: