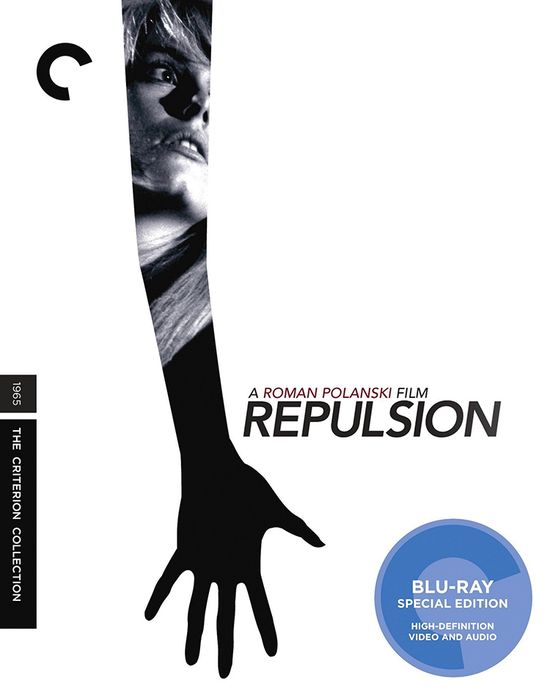 Year: 1965
Duration: 01:44:50
Directed by: Roman Polanski
Actors: Catherine Deneuve, Ian Hendry, John Fraser, Yvonne Furneaux and Patrick Wymark
Language: English
Country: UK
Also known as: Apostrofi, Avsky, Avsporet, Chok, Ekel, Inho, Iszonyat, Odvratnost, Repulsa, Repulsa ao Sexo, Repulsion, Repulsion, Repulsión, Repulsión, Repulsión, Répulsion, Tiksinti, Wstret
Description:
Films of Roman Polanski – a game with the audience , as default would expect from the director of a quick solution to the central issue , receiving its shape soon enough , but instead they get a chance to go through the characters through a difficult situation ( as in the movie " Knife in the Water ") or through their internal space . For the last case and ideological issues related paintings " Repulsion ".
Black-and- white film perfectly correlated with both semantic and content lines with stories about a young lady , as fate has become a prisoner of his own obsession and loneliness. In Her greenish eyes , full of cold indifference , which hides the true aversion to the outside world , especially to his sinful side , you can see both dark and light shades . Bright – like a sunny day , a walk through the busy streets , work, make you forget about everyday life. Brown also appear in the bowels of a rented apartment , which is inhabited by Carol and her sister . Real dark kingdom , quiet pool , under a shower that to which the nightmares come at night .
The storyline is simple and ornate , at the same time . Throughout most of the film unfolds rather monotone , but as they approach the finish line felt increasingly sharp tone of the narrative , acquires, in the end, a sharpened focus. In place of the first murder ( first right?) , Largely spontaneous and affective , comes second, more cold-blooded and cynical . Being inexperienced in that it put cruelty on screen, Polanski in his debut , which is modeled dramatic situations preceding the bloody scenes , projecting psychic component for home -based and showing lightning transformation of man into being movable only natural instinct of self-defense .
Carole Ledoux image – this is a very difficult time for the perception of an example of someone unconsciously striving for inner freedom and disclosure of the internal "I" , but due to certain reasons ( trauma , for example) limiting their existence and thereby doom themselves to the impossibility of potential development as the achievement of the above is possible only through knowledge of the surrounding area. As a result – closed painful existence , fueled by unfulfilled sexual needs from within and externally manifested in the form of hypertrophic disgust and hatred towards people .
As the first film of the trilogy known the apartment , " Repulsion" perfectly conveys the atmosphere of his decade , echoing a number of paintings by Hitchcock , Fuller and other great masters of suspense – thriller. And therefore , can be a valuable teaching aid for lovers of high-grade retro movie.
Screenshots:
Download: