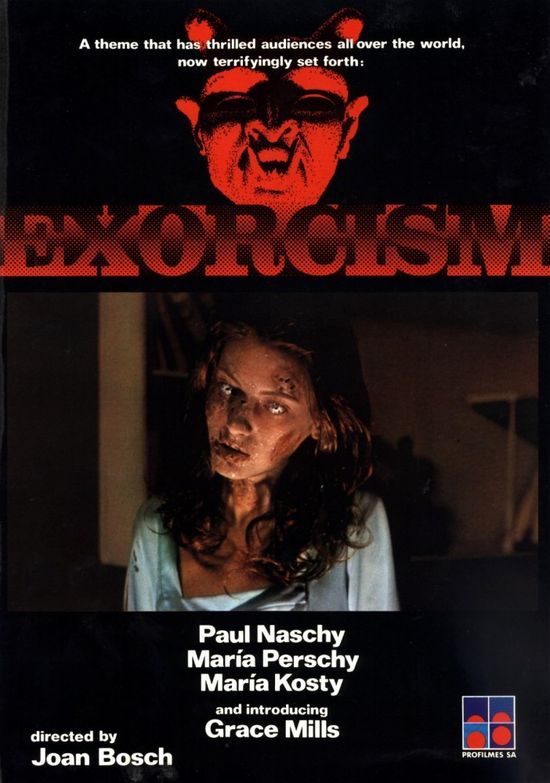 Year: 1975
Duration: 01:29:44
Directed by: Juan Bosch
Actors: Paul Naschy, Maria Perschy, María Kosty
Language: Spanish | English subtitles
Country: Spain
Also known as: Exorcismo (original title)
Description: A young girl is present at a satanic ritual by accident, believing it is only a beach party.
She becomes possessed by the soul of her father, who is determined to bring revenge upon those he believe have hurt him in his past life.
The local priest will have to attempt an exorcism if any one in the village wants to remain safe.
Young woman falls into the clutches of some satanic cult. After a blasphemous ritual, she tries to kill her husband and to kill herself, but she can't do neither one nor the other. Examined the girl, the doctors were unable to determine the cause of her mental disorder, and then it takes a priest Adrian Dunning. He manages to find the location of the sacrilegious rites, and with the help of the police to defuse sectarian. But for the unfortunate soul battle will have to endure with other forces already…
Screenshots
Download