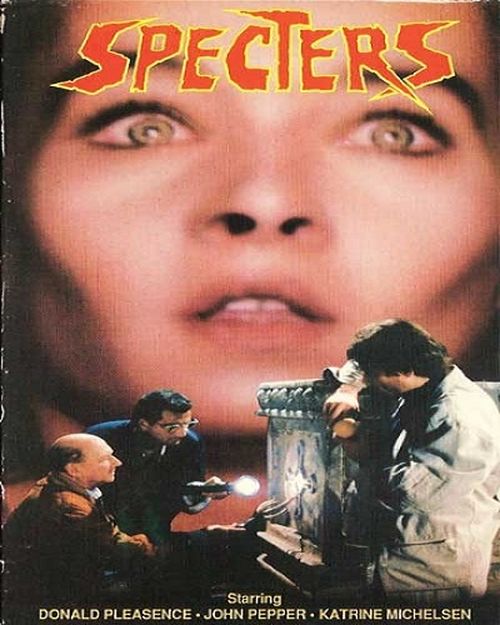 Year: 1987
Duration: 01:34:57
Directed by: Marcello Avallone
Actors: John Pepper, Trine Michelsen, Donald Pleasence
Language: Italian
Country: Italy
Also known as: Spettri (original title), Specters, Catacomb, Specters – Mächte des Bösen

Description: An Archeology professor uncovers an ancient tomb under the streets of Rome.
They start to translate the old runes not knowing time is against them.
Those are warnings not to release the evil spirits imprisoned there!
An Italiano super-natural  romp fans of Dario Argento and Lamberto Bava will enjoy.  Excessive wind, bright colors, animal attacks, constant disorientation, incredible sound. Right along the lines of Inferno, Demons, and Suspiria. And has some of the same special effects artists who worked with Bava and Argento on several films (including Demons, Phenomena, Opera, and Mother of Tears).
Screenshots
Download