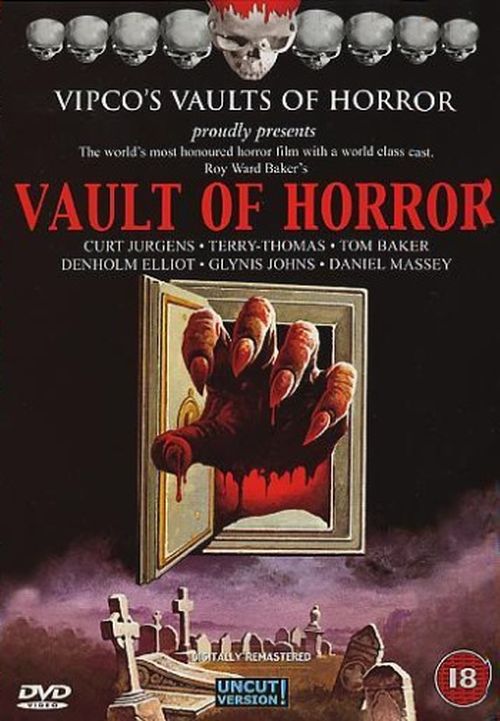 Year: 1973
Duration: 01:21:59
Directed by: Roy Ward Baker
Actors: Daniel Massey, Anna Massey, Mike Pratt, Erik Chitty, Jerold Wells and Terry-Thomas
Language: English
Country: UK | USA
Also known as: A Cripta dos Sonhos, Bargain in Death, Drawn and Quartered, Further Tales from the Crypt, In der Schlinge des Teufels, La bóveda de los horrores, Le caveau de la terreur, Midnight Mess, Skräckens valv

Description: Amicus anthologies to me are the best movies to watch on Halloween, so
I'm uploading this update early enough that hopefully all interested
parties will get it from my non-connectable-self just in time.
As far as a film recap, i'll keep it short since you all probably know
it: a group of strangers find themselves trapped in a room, and begin
discussing morbid visions they've recently had.
Review: This second " Tales from the Crypt ", released a year after the first part , originally called "The Vault of Horror" Filmed by a different director , this movie is a free variation on the same theme . The only difference is that instead of the underground maze of events unfold in the depths of apartment buildings. Five people (all – men, and this is another difference from its predecessor ) , met in the elevator, climb down and get stuck . Caught in a strange place – a mysterious basement , they sit down at a table on which there are drinks and appliances for drinking. Each of them tells the others her personal horror story .
Screenshots:
Download: