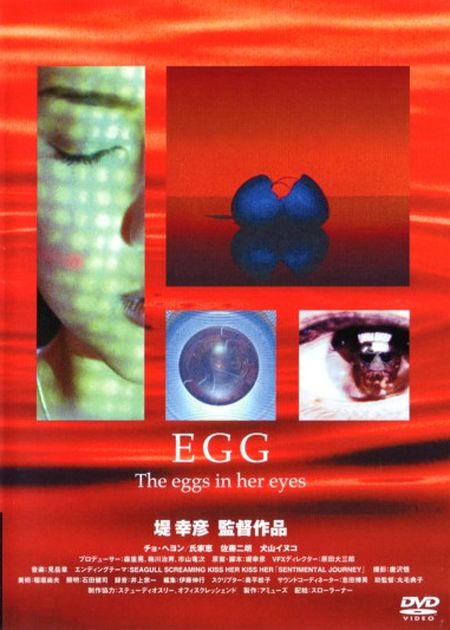 Year: 2005
Duration: 01:12:02
Directed by: Yukihiko Tsutsumi
Actors: Inuko Inuyama, Hye-yeong Jo, Jirô Satô
Language: Japanese & Korean | English subtitles
Country: Japan
Also known as: The eggs in her eyes
Description: A woman closes her eyes and sees the shape of an egg.
After some time she notices the egg is about to crack open and that a creature is about to exit and attack her.
She struggles to discover the origin of this condition and tracks it back to a mystery of her childhood.
Now she must resolve that mystery while fighting to keep her eyes open and stay alive.
This very original, very strange film was directed by Yukihiko Tsutsumi, who is probably best known for the film 2LDK, but is also the director of the much-loved TRICK TV series/films.
A bit silly, logically inconsistent and senseless, Egg is a bizarre look at one woman's inner demons.
However, the pacing is quick, the story can be interesting at times and the production values are good for a low budget.
Worth the watch if you need something to see and want another crazy Japanese monster title to add to your list.
Enjoy!
Screenshots
Download