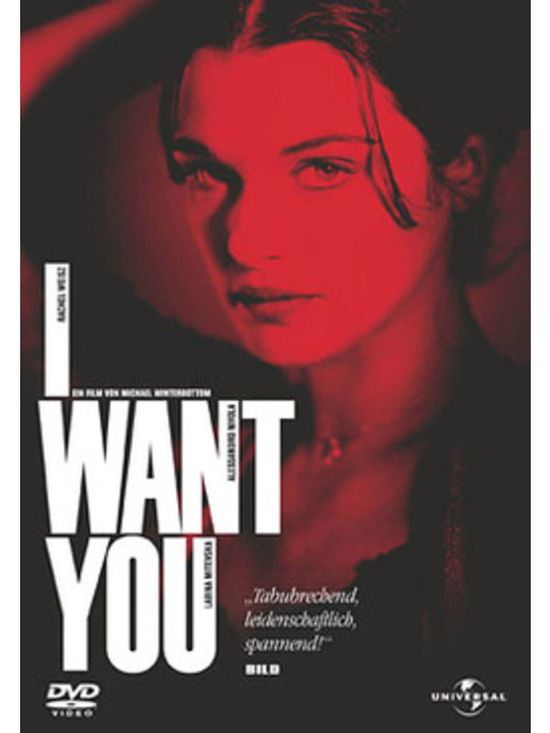 Year: 1998
Duration: 01:27:24
Directed by: Michael Winterbottom
Actors: Rachel Weisz, Alessandro Nivola, Luka Petrusic
Language: English
Country: USA
Also known as: Beloved,Desejo Você, Halálos szenvedély, I Want You, Laços Fatais, Pragne cie, Se thelo, Seni istiyorum, Tahdon sinut
Description: Eight years after being convicted of murdering the father of  his lover, Helen  (Rachel Weisz,)  Michael, against the advice of his parole officer,  returns to the small, English seaside town where Helen works as a hairdresser.  By now Helen has a new boyfriend and a 14-year-old  mute admirer, who secretly records people, including his older sister, while they have sex.  What follows is a tale of rekindled  passion and death.
Review: With some effort it can be attributed to the category of film copyright. The protagonist of the film – does not want to talk to a teenager, whose favorite pastime is watching the girl, with whom he is in love. And the observation is very professional – with a sensitive microphone, good sound and video recording equipment. Authorial irony, apparently, is that this equipment is always with him, that is, even in some unpredictable moments, he suddenly puts enormous headphones and starts wiretap.
The plot of the film "I Want You" is also not fresh, and its shape in the process of becoming conspicuous, rather the technical aspects of this form – namely cloth film, which is so often used Winterbottom. This refers to the pseudo-documentary wedging, as if shot from reality and very badly, as it often happens. The so-called "home video", or rather the style of "a home video", often used in an art-house directors in order apparently to make the image more recognizable, "his" for the viewer, reducing the distance between the image on the screen and everyday life, in which is most often the bad weather (in the English daily that way) and the absence of any extremely happy news.
The film "I Want You" is interesting demonstration of absence rather than the presence of the so-called "English" in the life of the port town, except that it always rain in the pub singing weird blues and grimly patronizing element of provincial life is water. Even idle characters are meeting under the sea waters of the local aquarium. Domestic life of the protagonist operator breaks, after all, and even the aquarium glass, and in the last episode of the film she appears terribly vulnerable, lost on an empty deck huge ocean liner, under which the water column completely indifferent. It is not for nothing does basic matter Winterbottom film water, here it is present on the Rights of fate.
Screenshots:
Download: