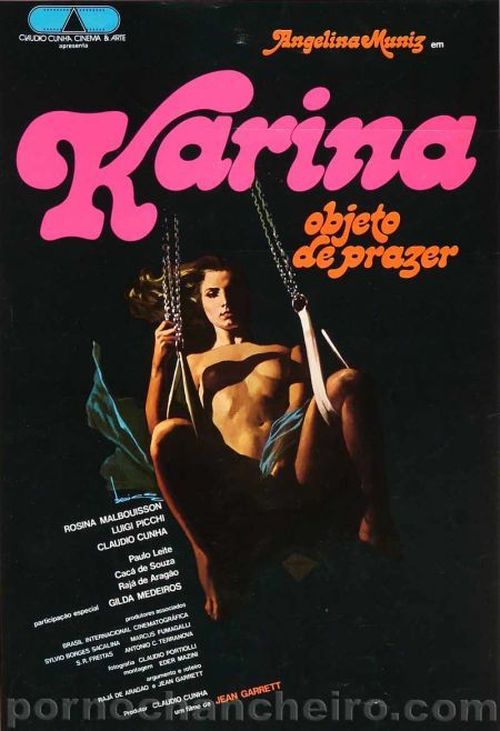 Year: 1981
Duration: 01:23:37
Directed by: Jean Garret
Actors: Angelina Muniz, Rosina Malbouisson, Luigi Picchi
Language: Portuguese
Country: Brazil
Also known as: –
Description: Maria do Carmo comes from a family of fishermen and does not know the
But she is a beautiful girl and desired. So her father sells her to the local gangster.
He teaches her in the art of sex only to turn her into a prostitute under the name Karina.
The day the gangster bets her in a poker match and she refuses to sleep with the winner is when he beats her up and she kills him in self defense.
She goes to jail but the lawyer Sheila fights to get her out and becomes responsible for her.
The two broken women become closer and closer in an idyllic new life together.
But someone still wants to collect that bet…
"Daughetr of a fisherman, stripper Maria do Carmo is arrested for killing her gigolo who explored her as a prostitute unde the name of Karina. Her despair becomes and ardent passion when she mets a lady lawyer who promises her she'll be out of jail asap. But both ladies will have to fight an outlaw who will do whatever he can to have Karina. Nice Brazilian sex thriller with some os the most beautiful and undressed stars of early 80's – Angelina Muniz and Rosina Malbouisson. This is one of director Jean Garret and producer Claudio Cunha best efforts. If you want sex, lesbianism, nudity and violence, this is your movie. What a glorious time when Brazilian cinema had a lot of films like this…"
Screenshots
Download