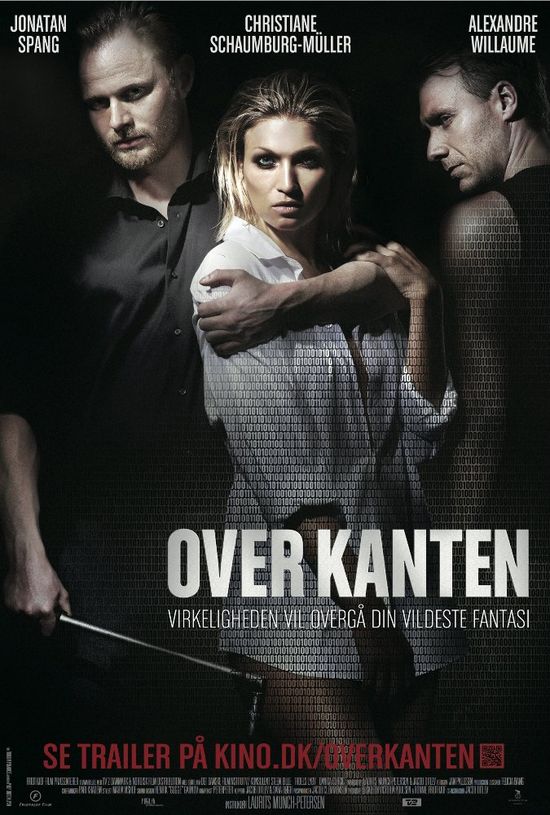 Year: 2012
Duration: 01:34:33
Directed by: Laurits Munch-Petersen
Actors: Jonatan Spang, Christiane Schaumburg-Müller, Alexandre Willaume
Language: Danish(English subtitles)
Country: Denmark
Also known as: Over the Edge, Rivalen
Description: On the island Maine near the rocks Mons Klint young couple bought a house. On the same day from the rock falls a man. Over a couple of days it turns out that their seemingly good home actually almost falling apart and needs urgent repair. In the evening, it declares a local handyman and offers all the repair quickly and almost nothing.
Review: Plot. And David Frey – happy couple moving into a new country house . Soon after they received the keys to the house of their dreams , someone's suicide breaks them peace of mind. David willy- nilly forced to unravel the mystery of this tragedy , but the closer he comes to the truth , the more difficult it becomes to his relationship with Freya . David has to risk everything , only to find reality …
Pros . I liked everything: beautiful actors, compelling and inspirational game , competent directing, filming and sound design . Does not say " do not believe" that's just great all done and beat , although in some places , it seems , could be sufficient to succumb pepper …
Successfully served a picturesque piece of nature , against which there were major events . Impressive love triangle. "Animals" scene with a deer , a cat and a ferret – a great move for zakoshmarivaniya viewer.
Cons. Some episodes of the plot is too tense , but it is a tribute to the genre , a strong rejection did not cause . Features . Although in general the film exploited ordinary human fears , all the same places they felt some special plaque Western mentality .
By genre film "Over kanten" is positioned as a thriller first and only such, and was seen , but from a certain point began pure detective .
It is interesting that the mental state of the protagonist, is related to its extreme suspiciousness , sometimes transformed into an incomprehensible mysticism with some visual or auditory hallucinations. Some of these episodes have been used on the subject, as elements of a thriller , and all thought that it will spill over into something more , so to speak of plot … so it happened , but wish only at the very end, when the answer to the question – what this was really the case? – Is definitely not .
In general, the film "Over kanten" left a lot of questions: about the duality of the behavior of a friend of the hero, the real role of the " villain " of the identity of the dead bride …
Screenshots:
Download: