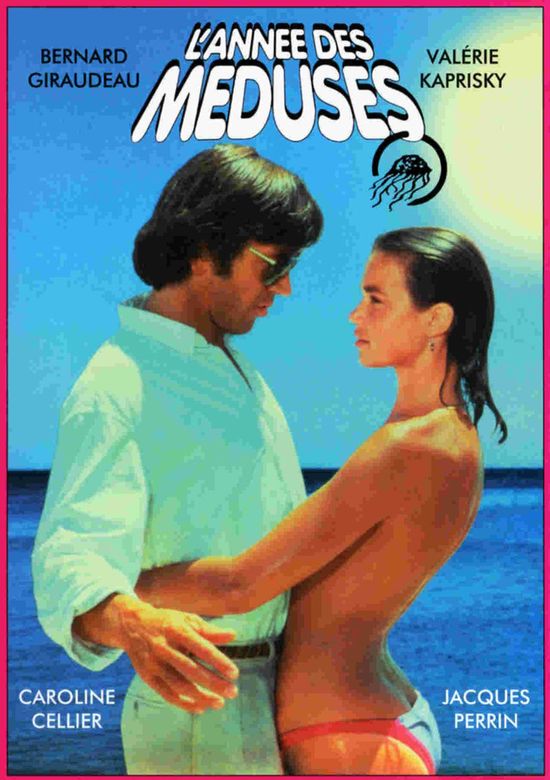 Year: 1984
Duration: 01:45:19
Directed by: Christopher Frank

Actors: Bernard Giraudeau, Valerie Kaprisky, Caroline Cellier

Language: French(English subtitles)

Country: France
Also known as: Méduses
Description: Intimate world of sixteen uears old Chris, her conflicts and disagreements with parents, the first error and frustration, longing for love and all the hasty desire to know and experience. The heroine is obsessed with sexual and aggressive complexes, even in this age of claiming to be the wily seductress, the keeper of men's destinies or the mythological Medusa sense.
Review: Love, sex and death – these are the leitmotifs of this brilliant French film, the boundaries of the genre is quite blurred. I would describe it as a love story with elements of thriller and erotica. But sex is not important, it serves only the background against which develop these dramatic events. Removing the picture of his own novel, Christopher Frank, an experienced master of action-movie, inconspicuously to the atmosphere. As a result, a simple story begins with unobtrusive flirting under the bright sun of Saint-Tropez and affects the abundance of topless, gradually developed into a real drama in the finale inevitably leads to fatal consequences. Even though in the film collected famous actors – Bernard Giraudoux, Jacques Perrin, Pierre Vanek, of course it looks in the first place because of the lovely leading lady Valerie Kapriski.
– That's what I do not have anything to do with you – you're too old!
– It's good to hear …
At the time, details of the personal life of this beauty, met with the son of the Alain Delon, did not descend from the pages of the tabloids, and her erotic photo shoot did not publish just lazy. I think this is one of the best movies with her participation, because here she appeared before the audience in all its glory, both in the literal and figurative sense. I must say, it has played a very convincing, very uninhibited young seductress. Whether out of boredom, or a sense of protest from their own parents, normally found solace in the arms of men. In this case, knowing he could get hold of any of them. In his immense desire, it comes to what is possible, being used to manipulate people for their own whims. Especially remember her hateful eyes during Holy deadly dance on a yacht, in the final episode of the picture.
Screenshots:
Download: