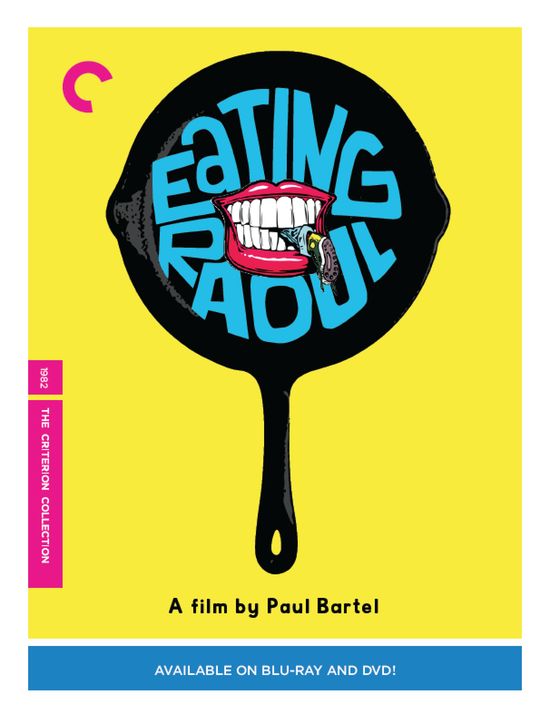 Year: 1982
Duration: 01:23:32
Directed by: Paul Bartel

Actors: Mary Woronov, Paul Bartel, Robert Beltran

Language: English with French Subs

Country: USA
Also known as: Comiendose a Raúl, Tudo por Dinheiro, Paistinpannumurhaajat, Raul a terítéken, Oberza.
Description: It is strange that Americans, who did not understand and took the film «Great grub» Italian Marco Ferreri, was met with enthusiasm rather mediocre low-budget ($350 thousand) «black Comedy» Sex of Bartel (Hollywood Boulevard). She even became a «cult classic» and two decades later, was to be continued, but writer-Director-actor in one person Bartel just before the shooting managed to «die» (if the use of such terminology is clearly in accordance with the genre).
The plot of the movie «Eating Raoul», the couple Paul and Mary bland dreamed to open his own restaurant. But one day Mary tried to rape a guy named Raul, and her husband Paul, protecting wife, killed him. Then they both got in the head «happy» idea: we need to use the body of the murdered Raul, as well as all of the following «lovers sex»… for the organization of restaurant business.
«Gastronomic» topic in its cannibal version, needed to create a satire on society, clearly resonates with the artistic searches Ferreri. But unlike him, Bartel reproduced only extravagant, causing the animal laughter situation, and with a rather vulgar and stupid details. This is not the tragicomic the parable of the degeneration of mankind!
Screenshots:
Download: